Award Winning Programmes
Sakura Note
Gold World Medal, Cinematography
Bronze World Medal, Technical Production Team
Finalist, Short Films / Finalist, Editing
New York Festivals 2022
A short film shot in breathtaking 8K/HDR.
Saki, a student from Tokyo, moves to a remote island where her mother was born.
She hates the island. There are no cafes, convenience stores, traffic lights, police, hair salons nor movie theaters. There is nothing here – the complete opposite of Tokyo. However, by chance she finds a notebook in the school library. Guided by the mysterious notebook labeled "Sakura," Saki gradually learns more about the island, and a new feeling begins to grow in her heart.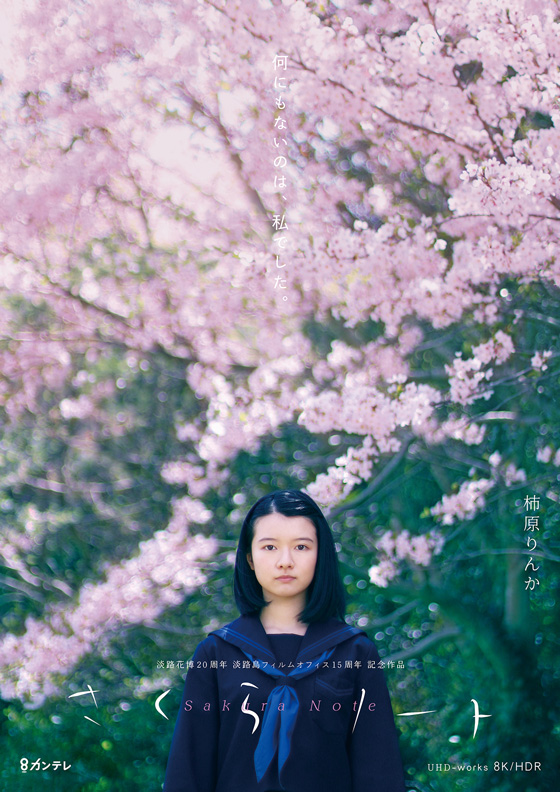 Family - I have Two Moms
Finalist, Documentary | Social Issues New York Festivals 2022
Hirotoshi and Ranko Higuchi dreamt of having a big family, but were unable to have children. Through the special adoption system, they welcomed two children into their family. They decided to tell their children about their biological parents from the outset. Ikki, the elder child, is slowly understanding that he is different from other children as he has two mothers, and begins to yearn for his biological mother. His little sister Miina is a baby with Down syndrome. Our cameras follow the Higuchis, unrelated by blood, overcoming anxieties and obstacles to become a real family over time.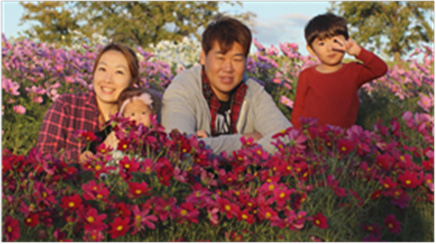 Signal – Special Episode
International Drama of the Year, Seoul International Drama Awards 2021
"If you don't give up, you can change the future." In this TV special of the hugely successful drama series "Signal", detectives from the past (Oyama) and the present (Saegusa) are connected again by the signals of a mysterious radio to solve a cold case of 20 years. A man in despair after his fiancée committed suicide 20 years ago, finds she may still be alive!Meanwhile Oyama has been falsely accused of murder and is on the run- what fate awaits him?
Our Sky
National Winner, Best Short Form Content, Asian Academy Creative Awards 2021
This short film tells a story of the sky in a not so far future.
A society where we can freely travel the skies.
Two best friends from high school take a last trip together via the sky, before they must go their separate ways. Our cameras take the viewers to beautiful ancient forests, breathtaking sea views, sand dunes, temples and quaint Japanese villages, all connected by one sweeping sky. Stunning 4K filming technology vividly captures the sky's ever changing expressions and the friends' bittersweet dreams and farewell.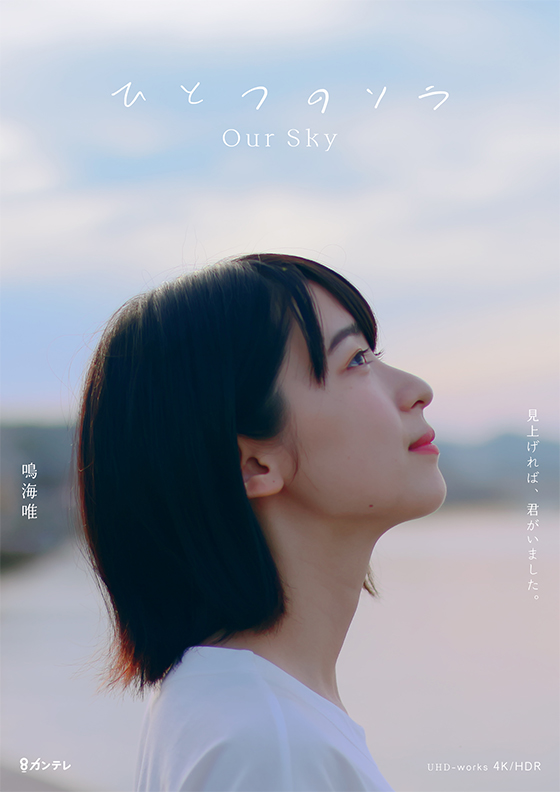 Justice on Trial – Reexamining Shaken Baby Syndrome
Finalist, Documentaries | Social Issues Category, Social Justice Category New York Festivals 2021
A 67 year old woman is wrongly convicted of killing her baby granddaughter. The cause stated is Shaken Baby Syndrome (SBS.) How could a tiny, frail grandmother with no motive violently shake a baby to her death?This groundbreaking documentary uncovers how such a false accusation could be made, weighing both the prosecution and defense's arguments and including medical debates from abroad. Our cameras follow the defense as they search for the truth, leading to a reversed verdict- extremely rare in Japan where the conviction rate of criminal cases is 99%. This program exposes overly simplified expert opinions and raises the alarm on the current child abuse investigation system's stance of "presumed guilty."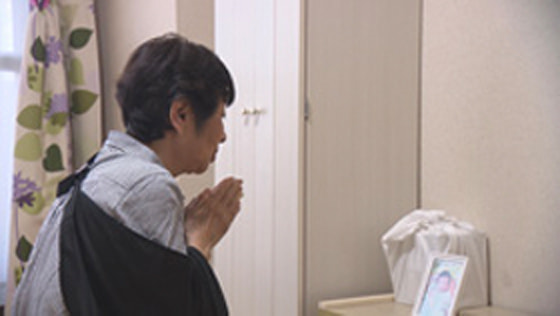 Tadao Ando Words for the Next Generation
Intermedia-globe Gold, Documentaries | Biography, WorldMediaFestivals 2021
Nominee, Best of Technology and Innovation, Venice TV Award 2021
Official Selection-Feature Length Films, The International Festival of Films on Art 2022
Bronze World Medal, Best Direction
Bronze World Medal, Best Camerawork
Bronze World medal, Documentary | The Arts
Finalist, Documentary | Biography /Profiles
New York Festivals 2022
Internationally renowned for his signature architecture, Tadao Ando has also designed many children's facilities such as kindergartens and schools. The underlying reason is his concern for the future of Japanese children. Recently, he has advocated creating children's libraries to nurture rich sensibility from an early age. "Nakanoshima Children's Book Forest" in Osaka is one of his latest projects. Our cameras follow backstage from the early stages of construction to the grand opening, which was delayed due to Covid-19. Through exclusive interviews and footage we depict Ando's deep compassion for the next generation. Our cameras also close in on his office, where elite students and young architects flock to Ando for guidance. At 79, Ando is brimming with energy, and our program includes rare footage of Ando's boxing prowess. We capture Ando's architecture designed for the "Next Generation" in breathtaking 4K technology, and follow his path of gaining "intellectual strength."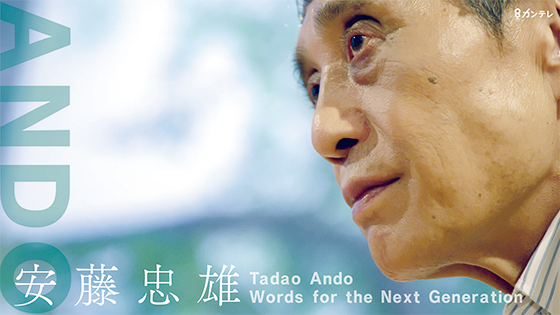 Three Trees
Grand Final Winner, Best Short Form Content, Asian Academy Creative Awards 2020
"An ending, seen from a distant future, may be a beginning.
I take a step forward, to show myself this is true."
This 8K/ HDR short film is the latest work by the Kansai Television creative staff of "to make" which received many awards including Gold World Medal in the New York Festivals. Sei Shiraishi's sensitive interpretation and strong presence bring vivid color to the abstract poetry of this work, and Akira Kosemura's inspiring music gently enfolds it.A lyrical short film that heralds a new dawn for visual expression.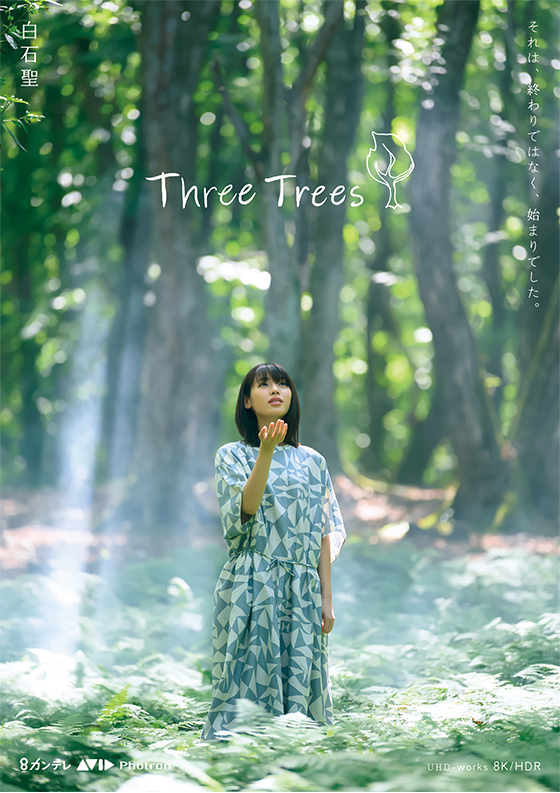 Konatsu and Hiyori
Silver World Medal, Short Films Category, New York Festivals 2020
Regional Winner, Short Form Content, Asian Academy Creative Awards 2019
A beautiful short film about revisiting a hometown early one summer… Summer, 2019. Konatsu suddenly returns from Tokyo to her hometown in Kochi. It has been two years since she left, fed up with how nothing ever changed there. However, she is tired of life in Tokyo. Hiyori, her childhood friend, is apprenticing to be a salt craftsman. Konatsu sighs, "Nothing's changed here." Hiyori takes Konatsu out to revisit the rich landscapes of Kochi. He wants to show her that the locals are working hard to preserve the beauty and traditions of their hometown; things Konatsu takes for granted. Through her camera lens, Konatsu sees her hometown in a new perspective.
Created by the award winning staff of 8K film "to make", this short film captures the vivid and yet soft, fresh yet nostalgic magic of a Japanese hometown.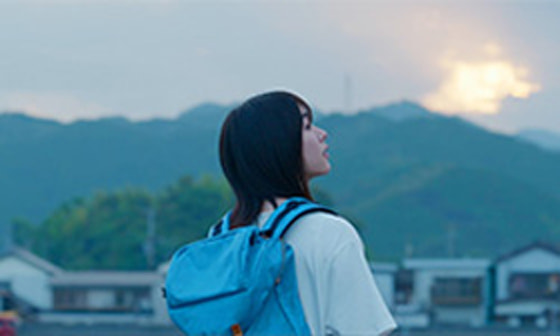 to make
Best Cinematography, 23rd Asian Television Awards 2018
Making clothes from the textiles. Our cameras follow stories that are woven with hands and hearts. Filmed in ultra high definition 8K technology and finished with HDR color grading, this 8K/HDR original film "to make" was made possible by the latest technology and filming techniques of Kansai TV, in cooperation with the Japanese brand mina perhonen. This beautiful lyrical film takes a look into the love and thoughts that are entrusted in these works.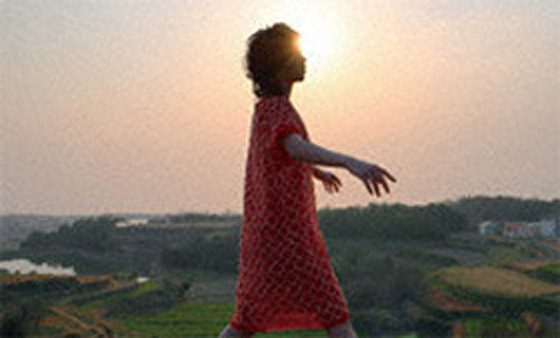 CRISIS
Excellent , Tokyo Drama Awards 2017
Silver Plaque, Dramatic Series, 54th Chicago International Television Festival(2018)
Based on award-winning writer Kazuki Kaneshiro's story, "Crisis" focuses on Inami and Tamaru, two members of a secret team of specialists working directly under the jurisdiction of the Security Bureau of the National Police Agency.
In an age when the nation is under the threat of unimaginable crimes, everyone is their enemy: terrorists plotting to assassinate politicians, new religious movements, military spies, drug cartels, and sometimes even politicians who ought to be protecting the citizens. In the face of national crises where reckless evil and political ambitions intertwine, these extraordinary men rise up!
Every self-contained episode of incredible incidents is created with Kaneshiro's signature attention to detail and information bringing a whole new concept to police drama. As the time limit draws closer, the Special Security Squad is depicted struggling through the crisis with a powerful sense of reality, pulling the viewers into the midst of the action for a first-hand experience of action entertainment.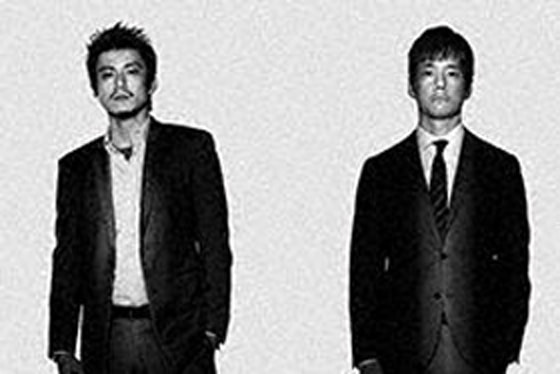 My Dangerous Wife
Best Modern Drama, 3rd Asia Rainbow TV Awards(2016)
Best Scriptwriter in Drama, 3rd Asia Rainbow TV Awards(2016)
Successful cafe owner Kohei Mochizuki and his wealthy wife, Maria seem like the perfect couple. But in reality, their marriage has disintegrated: Kohei senses that Maria is concealing her real feelings, and is stifled by her possessiveness. Together with his mistress, he schemes to murder her. However, on the day of their plan, Maria is kidnapped and the culprit demands a huge ransom. As this psychological thriller unfolds, Kohei becomes trapped in a web of mystery, and the terrifying reality of Maria gradually comes to light…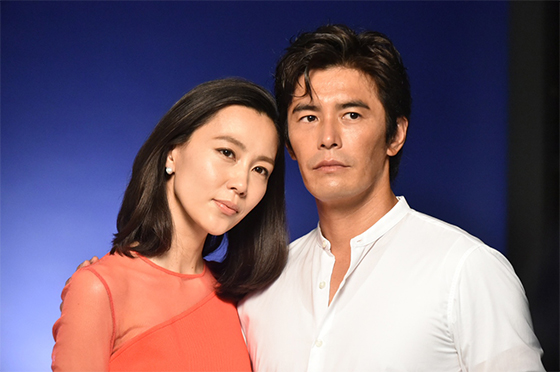 Osaka Loop Line~ A Love Story at each Station~
Station 3 Taisho - "My New Ocean"Photo
Award of Excellence, The Japan Commercial Broadcasters Association Awards 2016
A heartwarming 4K drama series featuring the Osaka Loop Line, a railway line familiar to all Osaka locals. Each story unfolds in a different station, and brings the unique scenery and colorful characters of each station to life.
At Taisho station, a young woman dressed in blue for a wedding, flings an envelope filled with marriage gift money into a young man's bicycle basket and walks off. He runs after her, and through their unsteady conversation we find out that she has just walked in on the wedding of her cheating boyfriend, and he is a student thinking of dropping out of university to travel the world. Sensitive and bitter sweet, the characters' anger, hopes and dreams are beautifully depicted.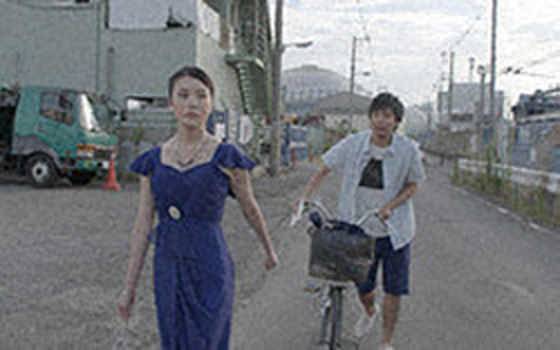 The Three Japanese Beauties - Looking Beyond the Win
Winner, Best Sports Programme category, 21st Asian Television Awards 2016
Nominated for Best Cinematography, 21st Asian Television Awards 2016
Finalist Certificate, Best Documentary / Information Program, Sports & Recreation Category, 2017 New York Festivals
What drives athletes to go further, faster, stronger?
This programme follows three of Japan's leading women athletes and the story of their never ending climb to the pinnacle of their sport. Kiyou Shimizu, Karate artist has conquered the World Championships, but is now struggling to overcome her biggest rival: herself. Miki Iibata, pioneer in women's BMX riding, is the leading light for young women riders. And surfer Minami Takechi brings education and surfing together to nurture future surf champions.
All have an unrivalled passion for their sport and share a dream to further Japanese women in sport.
Their goal is not just winning, and their strength is their beauty. Our cameras capture their every move in high quality 4K HDR technology. Breathtakingly beautiful scenery and action make this sports programme truly unique.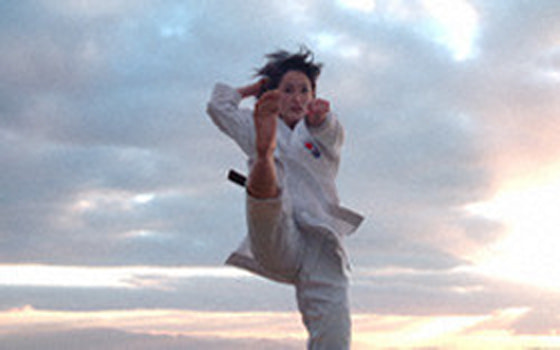 Seeking Utamaro- The Printer from Kyoto and Ukiyo-e in Paris
Bronze World Medal, Best Documentary / Information Program Arts Category, 2017 New York Festivals
TV Documentary Special Commendation, ABU Prizes 2016
Nominated in the Arts & Performances Category, Banff World Media Festival
Winner of the Sakata Memorial Journalism Award, International Exchange and Contribution category.
A Japanese artisan embarks on a mission to revive precious Ukiyo-e prints that have been scattered around Europe.
Ukiyo-e is the art of printing scenes of "the floating world" using numerous woodblocks. It influenced many French artists, leading to a sensation of "Japonism" in mid 19th century France. Many Ukiyo-e woodblocks left Japan during the confusion after the Meiji Restoration of the 19th century, and are stored in art museums in Europe and the USA. Kenji Takenaka is a fifth generation woodblock printer who is intent on discovering these hidden treasures.
Last summer, Takenaka was at last permitted to print a woodblock found in the National Library of France said to be by the famous Ukiyo-e artist Utamaro. Utamaro is renowned for his "Bijinga"- prints of beautiful women. Only four original Utamaro woodblocks remain today. Is this one of his lost Bijinga prints? Takenaka takes the prints back to his atelier in Kyoto, where he adds colours to complete this masterpiece.
However, his plan to revive this forgotten Ukiyo-e takes a surprising turn.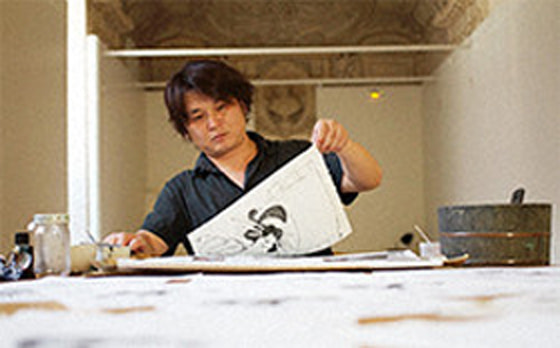 Bunraku- Soul of the Art
Highly commended in Specialist Programme Category, AIB Awards 2015
Bunraku is a traditional Japanese art which originated in Osaka in the Edo period, and has been designated as a World Heritage. Its beauty is in the harmony of the puppeteers, chanters and shamisen players weaving timeless tales of love, loyalty and duty.
Living National Treasure Takemoto Sumitayu has been a chanter, or tayu of Bunraku for over 60 years. Charismatic and articulate, he is the embodiment of Bunraku, and has many avid fans. His passion for Bunraku makes him an exceptionally strict master to his apprentices. But he has suddenly decided that it is time for him to retire. After suffering a stroke following the announcement of slashing badly needed subsidies to Bunraku, he had made a miraculous comeback to the stage, but could not again perform up to his own high standards.
Our cameras convey the beauty of this traditional art, and through interviews and intimate conversations, follow Sumitayu's innermost emotions up to and following his retirement performance. He is Bunraku itself, and we show his love of Bunraku, his passion to pass on the art to his apprentices and his insight into the future of this unique world heritage.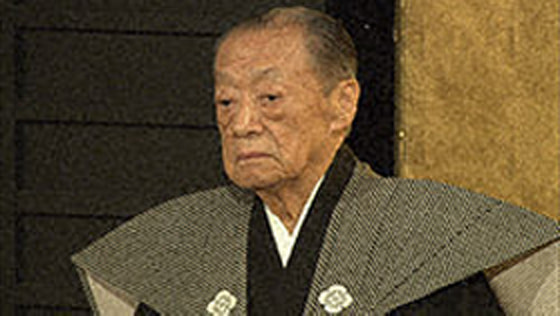 School for Everyone
Award of Excellence, Broadcasting Category, The Age of Regionalism Video Festival
Second prize, Japan Broadcast Culture Awards 2013
Nominated for Asia-Pacific Child Rights Award 2013
Nominated in Continuing Education Category, Japan Prize 2013
Nominated for Best Documentary, Monte-Carlo Television Festival 2014
"I know exactly what kind of a school I want to make. It's one where every child feels that they belong. Where every child is guaranteed the right to learn." So says Ms. Yasuko Kimura, the Principal of Minami Sumiyoshi Ozora Elementary School. This municipal school is in an area of Osaka where over half of the homes receive educational subsidies. However, it takes the utmost care to make it a school with zero truancy. It has grown over 6 years with the help of not only the teachers and children, but the parents and local residents, too.
In Japan, children with disabilities cannot study in the same school as ordinary children. Disabled children are recommended to enter schools for special needs education, and even if parents or their children strongly request to enter the local school, and are accepted, they are put into a class for special needs education. This is the way the "normal" education system in Japan works.
In Ozora school, although there are many children with special needs, everyone takes classes together. Here they do not use the word "disabled" Instead they accept mental and physical disabilities, as well as development disorders and troublesome behavior, as the children's character. This lets the children grow up with a strong thoughtfulness towards their somewhat "different" friends, to try to help them with any problems they may be having .
There is nothing special about Ozora school. It is a school where children learn to understand and accept each others' differences, and respect each other. It places emphasis on being a place where everyone can continue studying; something all schools should do. And yet, compared to other schools it does indeed seem special. What are the current problems with Japan's education, and what can we do to improve it? Our program hopes to raise awareness and help find an answer to these questions.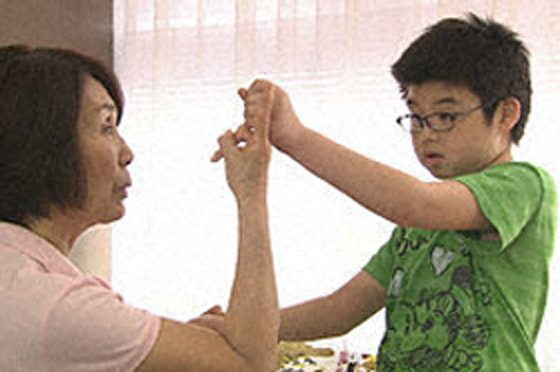 On the Long Road Toward the Dream- Bunraku and the Apprentices of Living National Treasures
Silver Award, Documentaries: Arts, WorldMediaFestival 2013
Nominated for Best Specialist Program, AIB Awards 2013
Bronze World Medal, TV Documentary /The Arts, 2014 New York Festivals
Bunraku is a traditional Japanese performing art recognized as an intangible World Heritage. It is a composite art comprising the Tayus, or narrators, shamisen players and puppeteers. Bunraku uses ancient Japanese narrative, making it more difficult to appreciate, and is often considered a pastime for the elderly. It is said that one can only become master of the art "at the age of 60". And yet there are still youngsters willing to enter the world of Bunraku. In this age of unlimited entertainment, what is it that captivates these young apprentices? In this documentary we follow the apprentices of three National Living Treasures of Bunraku. One apprentice likens practicing with his master to having to fight a lion, another says that he has been an apprentice for 20 years and has still only begun. They feel they are on a long road to mastering the art. At the same time, they are also heading towards their dreams. In our program we uncover the beauty of Bunraku through the eyes of these three young artists. We will portray the exquisite Bunraku play "The Love Suicides at Sonezaki", based on a true story of a courtesan and a young merchant, and convey the artists' commitment and emotional conflicts in mastering this great art.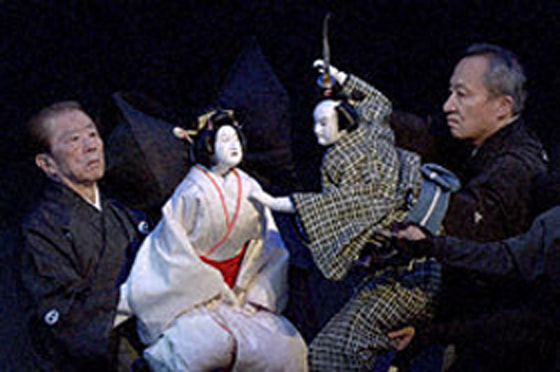 AUTUMN AT THE POPLAR HOUSE
Nominated for Best Television Film, Monte-Carlo Television Festival 2013
Silver Plaque, Feature-length Telefilm, The 49th Chicago International Film Festival Television Awards 2013
Gold Camera, Entertainment, US International Film & Video Festival 2013
Cast

Mitsuki Tanimura, Kanon Tani, Kyoko Enami, Yoko Moriguchi
Synopsis:
A wife who has lost her husband. A child who has lost her father. Both are struggling to come to terms with the heartbreaking pain of loss. What would you tell your loved ones if there was a way to contact them in heaven? How could you keep them living in your heart, and yet be able to overcome the sadness? An unlikely answer comes in the form of the old lady at Poplar House, who offers to deliver letters to the child's father. This heartwarming drama is a fantastical tale that portrays the loving bonds between family and friends.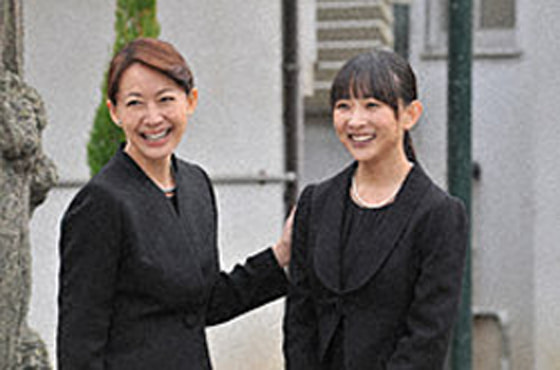 The Policeman Zookeeper- Caring for Animals,
Caring for People
ABU Prize 2012 for TV News Reporting
Highly Commended, Best Short Documentary, The AIB Awards 2012
Best Single News Story/Report, The 17th Asian Television Awards 2012
Satoru Arishiro has been taking care of injured wild animals and abandoned pets voluntarily for over 40 years. Formerly a police officer, he is fondly known as the "policeman zookeeper" by the locals. He has continued giving "Lessons on Life"; lectures based on his experiences with animals, to children in junior and junior high schools throughout Japan. However, 4 years ago he was diagnosed with cancer, and 2 years ago, was told he could only expect to live another 2 years. What is life, and how should we live our lives? Our cameras follow Arishiro as he strives to convey answers to these questions of life.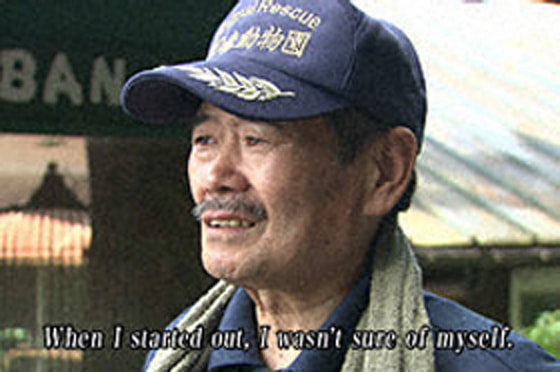 LESSONS
Best of Festival, Entertainment, US International Film & Video Festival 2012
Bronze World Medal, TV Movie/Drama Special, 2013 New York Festivals
Relationships have become brittle, even in the most central part of society; our families. This is the story of Marie, a university student who was brought up by her father, and Riko, a young girl she tutors. Riko's mother is an adult child; an adult from a dysfunctional family who is unable to adapt to society. The two girls build a strong friendship, sharing their mutual pain in longing for motherly love.
Sensitive, tender and heart-wrenching at times, this story searches for the answer to the meaning of family love in these complex times.
Yucchi, Age 25- the 17 Years With His Weekend Foster Parents
Nominated for Best Documentary, The 18th Shanghai TV Festival
This documentary portrays Yuki Wada, a young man with Down Syndrome, and the 17 years he has spent with his Weekend Foster Parents. Yuki was left at a foster home at an early age, and stayed in institutions until he was 23. In Japan, some 47000 children live away from their parents because of illness, death or abuse. 90percent of these children live in institutions. However, some studies show that children brought up without strong attachments to family or friends, are more likely to experience problems in adulthood. Yuki has never had a family. But his weekend foster parents, Mr. and Mrs. Takiguchi, have loved him as their own. He has now moved to a group home, and has started working as "Yucchi" the clown. Although he has experienced many hardships, he is now steadily moving on and through this heartwarming documentary we hope to convey the importance of growing up with someone to watch over us.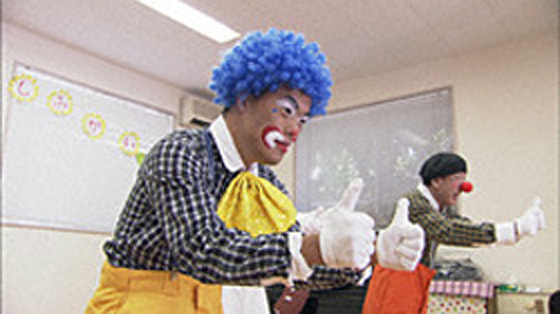 Father's Land Mother's Land- the 66 Years of a Japanese War Orphan
Excellence Award, National Arts Festival,
Platinum Remi Award, Worldfest Houston 2011
Japanese War Orphans - torn away from their parents and left behind in China's northeast region after World War 2, have survived through severe hardships and discrimination, even after returning to their homeland. Following joint lawsuits in which these orphans sued the Japanese Government for compensation for their abandonment and insufficient support since their resettlement, a support program has at last been implemented. However, will this support program really make the War Orphans happy? We document the war orphans lives and through this wish to once more highlight this issue and how society can reconcile with these returnees.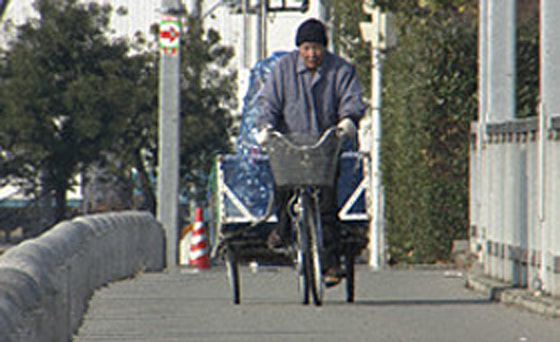 Pamir- Cradled by the Skies
Highly Commended, Asian Television Awards 2009
Special Jury Award, Worldfest Houston 2010
The Pamir Plateau, known also as the Roof of the World, is home to the Tajiks, a minority in China, whose ancestors can be traced to ancient Persia. Here, in mountainous regions of over 5000m, live families whose lifestyle has hardly changed in over a thousand years.
This is the first time a foreign crew has been permitted to film the Tajik peoples' everyday lives over a full year. In the program, our cameras follow a Tajik family as they travel across harsh yet stunningly beautiful landscape and through this we see their rich culture, traditions and strong family bonds.
In the Forest Where Bonobos Live
Gold Remi Award, Worldfest Houston 2008
Bonobos are said to be the closest to mankind in their origins, and over 98% of their genes are the same. They are known as apes of love and peace. By engaging in sexual activity for reasons other than reproduction, a close trait shared only by humans, Bonobos avoid fighting aggressively and do not kill each other. Bonobos, which are essential to research the roots of peace in mankind, ironically only live in the Democratic Republic of Congo, where civil war never ceases. In this devastated land, Bonobos are captured for food or as pets and are now facing extinction. In this documentary we show valuable footage of Bonobos, which are feared to disappear during this century, and highlight Man's trait, contrary to Bonobos, to continuously slaughter and massacre each other.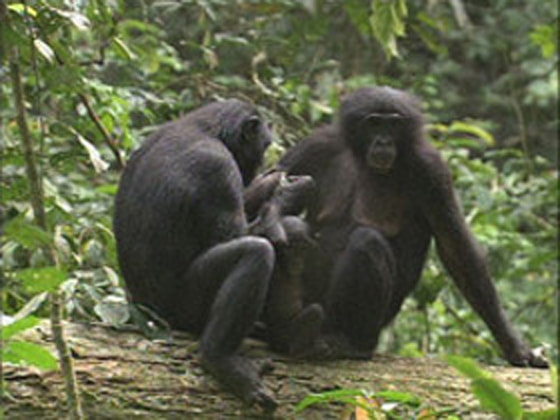 Conquering the Darkness - The Fight Against Memories of Abuse
ABU CASBAA UNICEF Child Rights Award 2006
Silver Screen Award, US International Film & Video Festival 2006
Platinum Remi Award, Worldfest Houston 2006
This documentary presents a stark picture of individuals struggling to overcome the pain of past abuse. The documentary takes a close look at Aya, a 33-year old mother who was abused as a child, and has also abused her own children. We see Aya experiencing panic attacks brought on by post-traumatic stress disorder, look at the chain of abuse from parent to child, and explore the feelings of Aya's three children. Aya helps other mothers her own age who are also abusing their children. She encounters the poor quality of child welfare in Japan, and sees the limits of the Child Consultation Centers. Aya also tries to help sexual-abuse victims, who are often fighting the darkness of their traumatic experiences. Sexual abuse is an issue the Japanese society has long avoided. The program looks through the eyes of Aya and her children as they struggle with the effects of abuse.