Dramas
Kansai TV's drama series have continued to excite, thrill and entertain our viewers with big hits such as "GTO", "He Who Cannot Marry" and "Unfair". Kansai TV also produces highly acclaimed artistic TV films. "Lessons", a touching TV film about two girls growing up without the love of their mothers, received the Grand Prize, National Arts Festival, and Best of Festival, US International Film & Video Festival, and "Autumn at the Poplar House" a beautiful story about life after loss, received the Gold Camera, US International Film & Video Festival and the Silver Plaque, 2013 Chicago International Film Festival Television Awards.
Drama Series War of Traps
Airs

Mondays 10:00 pm Starts Jan. 16th

Cast

Tsuyoshi Kusanagi, Haruka Igawa, Yosuke Sugino・Ittoku Kishibe
Following War of Money (2015) and War of Lie (2017), this is the final chapter in the revenge-themed "War" series!
A revenge thriller in which the protagonist, betrayed by a politician for whom he has risked his life for years, takes spectacular revenge by setting a brilliant trap for the corrupt politicians who wield power.
Drama Series Elpis
Cast

Masami Nagasawa, Gordon Maeda, Ryohei Suzuki
A disgraced TV anchor fights to free a falsely-convicted man on death row.
Inspired by a true story - and Elpis, the Greek god of hope and despair.
Ena's reporting skills once vaulted her to the anchor chair of prime time news at Taiyo TV. But after burnout and a tabloid scandal, she's since been relegated to the "career graveyard" of late-night show, Friday Bonbon.
Friday Bonbon's new director, Takuro Kishimoto, is also down on his luck careerwise. Though born into a life of wealth and privilege, Takuro is not particularly good at his job and faces constant criticism.
But when Takuro learns that a man on death row may have been falsely accused of the serial murder of teenage girls, Ena goes back to doing what she does best: investigative reporting.
After tracking down the evidence and realizing that a witness's story doesn't add up, Ena and Takuro discover that the case has links to high places. The Deputy Prime Minister, for one, may know more than he claims.
Takuro turns for help to his old mentor and Taiyo TV's Chief Correspondent in the Japanese Prime Minister's office, Shoichi Saito. On friendly terms with key government officials, Shoichi is an ambitious ex-colleague of Ena's – and her ex-boyfriend. Can he help? Or will he cause trouble?
Then yet another teenage girl is murdered. Who is the real killer? And why won't the police investigate?
For Ena and Takuro, the risks to their livelihoods, their finances, and their wellbeing are great. But if they are able to find the truth, to prove that they are not failures, Ena and Takuro may regain their self-worth. Still, as the execution date approaches, the pressure mounts.
When Ena and Takuro open Pandora's Box, do they find hope – or despair?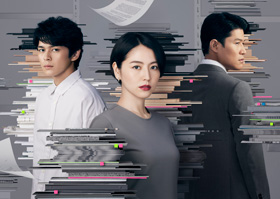 Drama Series Renovation Like Magic
Cast

Haru, Shotaro Mamiya
Renovating a home is like renovating a relationship. We're not just builders; our business changes lives.
Thirty-year-old Koume Shingyouji leaves her job at a major building firm to join family-run Marufuku Builders. There she teams up with Gennosuke, the Fukuyama family's eldest son, and starts working on renovations.
Koume and Gennosuke start their renovations by taking the measure not of rooms, but the thoughts and feelings of their clients: What does home mean to them? How do they want to live? What do they value? The team's empathetic connection is what makes their work, work.
Like detectives, Koume and Gennosuke uncover the mysteries, disagreements, and dark secrets hidden in seemingly-peaceful households. They thrillingly solve their clients' problems, from husband-wife disharmony and worries about crime to bad feng shui and troublesome pets.
This renovation work comedy-drama is perfect for an age when we've been thinking more and more about our own homes and for those who seek a fresh start.
Whether in our homes or in our lives, it's always nice to have a do-over.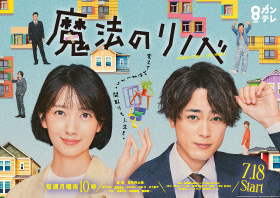 Drama Series Who Needs True Love?
Cast

Alice Hirose, Hokuto Matsumura (SixTONES), Nanase Nishino, Marie Iitoyo, Amane Okayama, Fujiki Naohito
"Who Needs True Love?" is a ten-episode dramedy about six romantically-challenged men and women.
Jun Sakurazawa has zero experience with romance, zero experience with men. Love? Who needs it. Not Jun.
To Arisa Mayama, love is all about calculating cost effectiveness. She seeks efficient romance.
Having married her first boyfriend, Kyoko Kiyomiya finds herself in a sexless marriage, which may be okay. Perhaps practicality trumps passion?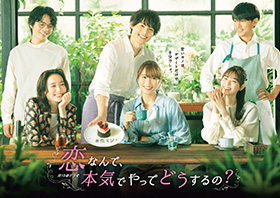 Drama Series Dr.White
Cast

Minami Hamabe, Tasuku Emoto, Miori Takimoto, Sae Okazaki, Jin Katagiri, Tsutomu Takahashi, Fumiya Takahashi ・ Ryo Katsuji, Toshiya Miyata, Katsuya Maiguma・Shinya Kote, Koji Ishizaka
Masaki Karioka (32), a writer for a weekly gossip magazine, finds a beautiful mystery woman, Byakuya. Masaki takes Byakuya to Takamori General Hospital, where Iwao Takamori, a family friend, is the director and where his childhood friend, Maria Takamori, is a doctor. He asks Maria for a diagnosis.
Byakuya has no grasp of general knowledge, but it's obvious she has a deep mastery of medicine. Her mind is clear, and it quickly becomes apparent she's a genius. She refuses to contact the police or talk about her background. Still, Byakuya knows that someone is after her, that she is not safe.
When Byakuya's brilliant medical knowledge saves the life of Masaki's ill younger sister, Haruna, Masaki decides to take Byakuya in. He gets his friend Junpei Okumura, a detective, to help him investigate the mysterious young woman's identity.
Takamori General Hospital, meanwhile, is in a difficult situation. Its patient count is down due to repeated medical errors. The director, Iwao, hatches a plan to revive public trust by setting up a team dedicated to diagnosis, promising patients the earliest and most accurate diagnosis possible. He calls it the Diagnosis Consultation Team, or DCT, and adds it to the hospital's mission statement.
Byakuya is appointed to the DCT after accurately diagnosing an illness that even the team's best doctors couldn't. On the DCT, Byakuya gives groundbreaking treatment to regular patients and celebrities alike, a boon to hospital management. Little by little, she works to gain the trust of the doctors who opposed her initial appointment.
Byakuya gets Masaki help her learn the movements of patients outside the hospital to help her come to a diagnosis. Slowly, the two develop mutual trust.
And finally, Masaki closes in on the heart of the mystery that is Byakuya.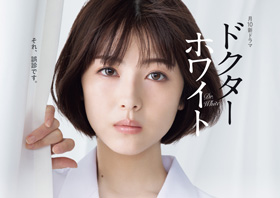 Drama Series Avalanche
Cast

Go Ayano, Sota Fukushi, Yudai Chiba, Maryjun Takahashi, Yoji Tanaka, Atsuro Watabe, Yoshino Kimura
Criminals collide with a mysterious group of outcasts who make their own rules and seek their own justice.
An underground group of special investigators, Avalanche tracks down criminals who conspire with government officials to break the law. After collecting evidence using tactics that border on the illegal, Avalanche kidnaps wrongdoers and forces them to confess in a court of their own making: social media livestreams, guaranteeing worldwide exposure over the internet.
The goal: social obliteration of the guilty.
Is Avalanche a group of terrorists, or heroes?
Has justice been served? You decide.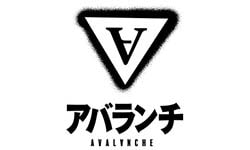 Drama Series She Was Pretty
Cast

Kento Nakajima, Fuka Koshiba
A Japanese remake of the popular Korean drama series. Sosuke (Kento Nakajima) returns from the US as deputy chief editor of fashion magazine "The Most". He needs to make an instant impact to turn the magazine around.
Sosuke contacts his first love, Ai (Fuka Koshiba) and they promise to meet for the first time in years. Ai was beautiful as a child, but now she is unemployed and doesn't care about her appearance and looks like a totally different person.
When Ai finds Sosuke, she is shocked to see that he has become very handsome. She is ashamed to meet him, and asks her pretty roommate Risa to pretend she is her and meet him instead. Sosuke is very happy to see her, believing she is the real Ai. Then, Ai finds a new job – surprisingly at the editorial department of "The Most" There she meets Sosuke, but he doesn't recognize her and treats her coldly…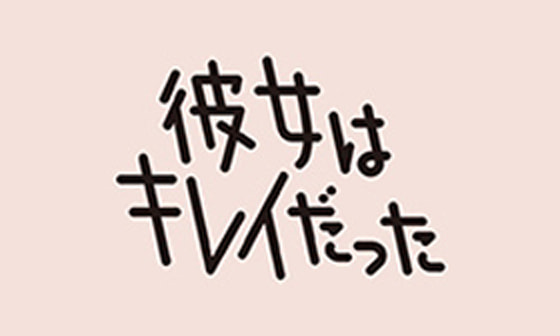 Drama Series My Dear Exes
Cast

Takako Matsu, Masaki Okada, Akihiro Kakuta, Ryuhei Matsuda
The three men sometimes collude, sometimes collide. And for better or worse, Towako ends up caught in the middle. Like when she starts preparing to spend time with a new man. Who tags along?Her three ex-husbands, of course.
My Dear Exes is a heartwarming comedy about four kind-hearted souls that invites viewers to think about the meaning of family and the paths we choose in life to make us happy.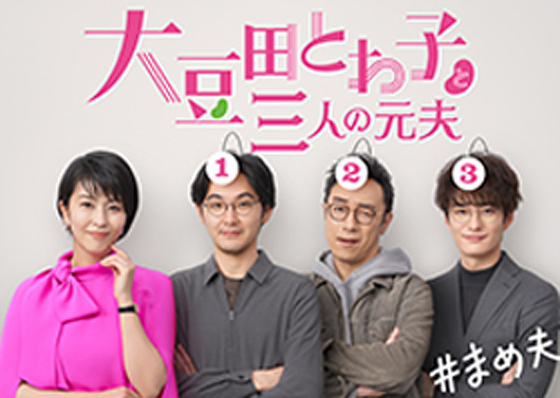 Drama Series School Cop
Cast

Tatsuya Fujiwara, Yoko Maki
Tatsuya Fujiwara plays a talented detective who trades hardened criminals for troubled teenagers. Placed in an unruly public junior high school, he gets to work contending with the many problems it faces and uncovers some more serious ones. While the detective tries to operate in the hard-line way he knows best, he finds himself confronted by a skeptical and fiery teacher, played by award winning actress Yoko Maki.
Each episode forms a self-contained story, featuring tight action sequences created by specialists from the world of Japanese action cinema. High school drama is tackled head on by the High School Cop in this satisfying and exhilarating drama.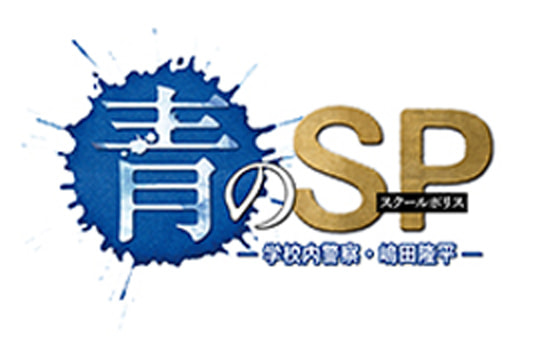 Drama Series Our Sister's Soulmate
Cast

Kasumi Arimura, Kento Hayashi
She's tough, hardworking and cares for her 3 rowdy brothers. She's convinced her heart will be big enough for a man who can't even love himself.
A heart-warming love story and family drama are combined in this romantic series. "I will find someone to share love and happiness with!"For a woman left to raise her three brothers, family comes first, but now nearing 30 and still single she is determined to find love. "I can't let myself love anyone again." An ex-con coming to terms with his past and committed to living a peaceful and positive life.
In a brand-new drama from KTV starting in the autumn we watch in 'real time' as this unlikely couple fall in love. Audiences watch the pair meet and their story unfolds across the autumn and winter, the slow change of seasons reflected on screen. Exploring the complexities of love in all its forms the series will examine how love changes people, challenging viewers' expectations and seeing whether love can overcome a shameful, criminal past.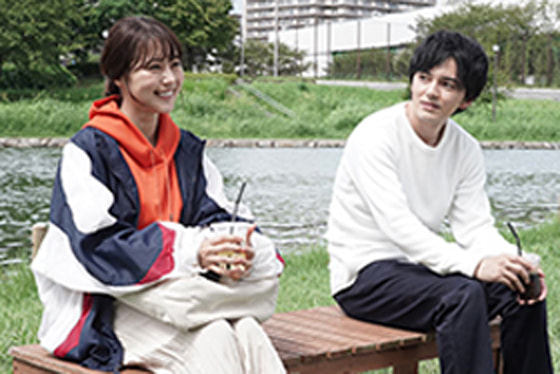 Drama Series Diver- Special Investigation Unit-
Cast

Sota Fukushi, Shuhei Nomura, Masanobu Ando, Ryo
The deadliest, most elite undercover investigators slam down the hammer of justice.
The spread of criminal organizations around the city is out of control - Kyoto police are forced to take action. A special task force has been set up and elite undercover operatives known as DIVER are sent to infiltrate the underworld and conduct dangerous undercover investigations.
Inspector Kurosawa, a man with 100 faces and a talent for martial arts, is the most respected and feared agent on the team. But with his own hidden, brutal code of justice, Kurosawa may be just as bad as the criminals he hunts.
When a new gang of scammers starts to make waves, exploiting large sums from city residents, team DIVER springs into action. Setting out to expose the deep criminal connections at play: the threads they follow lead deeper into the darkness than anyone expected in this fast moving and intense action drama.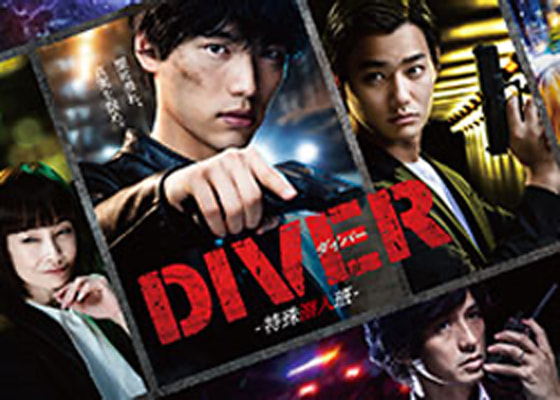 Drama Series Path of the Dragons
Cast

Hiroshi Tamaki, Issei Takahashi
"We've always had each other, haven't we brother? Together we crawled from the gutter, and we both know where our path now leads..."
Two brothers, a Yakuza mobster and a high ranking civil servant- their lives may be different but they share their thirst for revenge. In this suspenseful thriller we follow two powerful men focused on wreaking vengeance on the corporation that destroyed their family. Years of carefully laid plans are close to fruition when their little step-sister begins digging into her tragic past. Will the brothers fulfill their destiny or will they be unwittingly exposed by the innocent sister they swore to protect?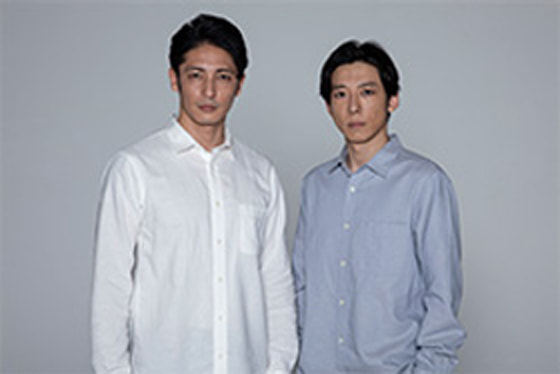 Drama Series Detective Yuri Rintaro
Cast

Koji Kikkawa, Jun Shison
Yuri Rintaro, a calm and collected gray-haired gentleman, has a reputation as a "crime psychologist". Formerly head of Crime Squad of Serious Crime Investigation of Tokyo Metropolitan Police Department, a certain case led him to leave his job and move to Kyoto where he spent his younger days as a student. Now he is a crime psychologist, serving also as a "consulting detective" even to the police. Shunsuke Mitugi is an aspiring mystery writer who helps Yuri Rintaro to solve the crime mysteries.
Based on the novels by Seishi Yokomizo, one of Japan's greatest crime writers, "Detective Yuri Rintaro" is a long-awaited drama series not only for mystery novel lovers but for all drama lovers. Bizarre murder cases, ingenious mystery solving, complicated human relationships…a chilling, brilliant drama series set in the ancient capital of Kyoto.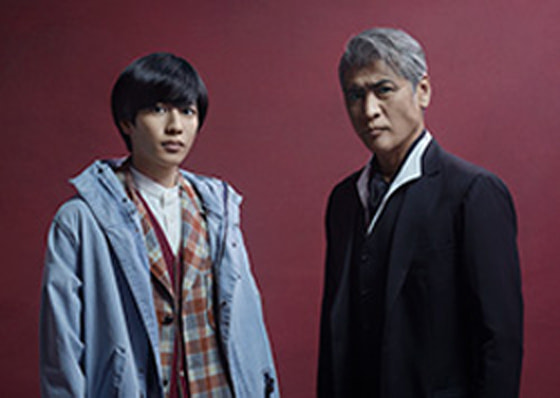 Drama Series The Secrets
Cast

Osamu Mukai, Yukie Nakama, Riisa Naka, Atsuro Watabe
Everyone has secrets; ex-wives, daughters, and even people like Keita Shirakawa, a devoted single dad living a seemingly straight-forward life. Beginning with the sudden "kidnapping" of his daughter, this drama follows Keita as he digs deeper into her disappearance. Events unfold and Keita finds himself in a web of secrets with the mysterious past of his ex-wife, Yukiko, at its centre. Keita's destiny is changed and appearances are shattered, transforming the relationships he has with those around him. This suspense-filled drama will keep the audience on the edge of their seats with every shocking revelation.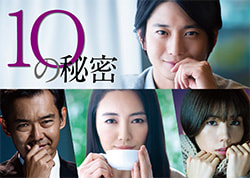 Drama Series He Who Can't Marry Season 2
Cast

Hiroshi Abe, Yo Yoshida
It's been 13 years since we last saw Shinsuke Kuwano, a successful architect and happy bachelor. Now, he's 53 and more eccentric than ever. His choice to stay single fits with the trend of the times, as more and more Japanese people are marrying later in life, if at all. In an age when life expectancy is said to be 100 years, it's no wonder Kuwano would think "I'm 53, and that means I still have the second half of my life waiting for me." Even so, he is not totally free of worries about the future. He meets some women by sheer chance, and that sets the wheels of fate in motion! This new series is a snapshot of contemporary Japan with Kuwano as the main character. What kind of women will he meet?
Drama Series TWO WEEKS
Cast

Haruma Miura, Kyoko Yoshine, Manami Higa, Takahiro Miura, Masanobu Takashima, Hitomi Kuroki
The time limit is two weeks!Can he save his daughter's life and prove his innocence!?
Daichi has served time for murder, and is now living a life without hope. One day he is suddenly told by his former love that he has an 8 year old daughter called Hana, who is suffering from leukemia. Although he is shocked, when it becomes clear he can save Hana by being her donor, fatherly love overwhelms him and he finds meaning in life again. However, a conspiracy leads to his arrest for murder. Unless he takes the transplant surgery scheduled in two weeks, he can't save his daughter's life. Desperate, he starts his great escape.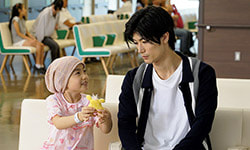 Drama Series Perfect World
Cast

Tori Matsuzaka, Mizuki Yamamoto, Koji Seto, Yuri Nakamura / Yumi Aso, Yutaka Matsushige
Itsuki's life was full of promises for the future; he was a top basketball player in high school and dreamt to be an architect. Everything changed after he had a serious accident when he was 20 years old, which left him paralyzed from the waist down. He gave up on basketball and love, and lived in despair. But, with dedicated rehabilitation he has realized his dream to be an architect with a first class license. He unexpectedly meets Tsugumi, a classmate from high school. She has given up on her dream to work in the arts and is now a clerical worker at an interior design company. At first she is shocked to see Itsuki, her first love at high school, in a wheelchair. However, seeing his determination even while struggling with his disability, her feelings begin to change, both toward him and toward life. They fall in love, but there are still many obstacles in their way...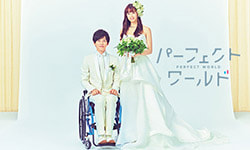 Drama Series Black Widow Business
Cast

Yoshino Kimura, Katsunori Takahashi, Tae Kimura, Tsuyoshi Ihara
Sayoko is a seasoned fraudster who specializes in the "Black Widow Business", using her charms to seduce old men and marry them for their inheritance. She teams up with Toru, a marriage consultant who is the mastermind behind this business. Her latest target, wealthy and lonely Kozo, still has a secret fortune, which Sayoko and Toru are determined to seize!But Kozo's daughter smells foul play, and with private detective Honda, starts the battle to save her father's fortune. Based on the award winning novel of the same title, this is a wickedly entertaining suspense drama intertwining romance, lust and deceit!
Drama Series Miracles
Cast

Issei Takahashi, Nana Eikura, Jun Kaname, Keiko Toda, Kaoru Kobayashi
A comical and heartwarming drama about a university lecturer on animal behavior who just loves all living creatures. Once he starts thinking about them, he becomes too absorbed to care about anything else!People think he is quite odd and eccentric!But gradually his attitude, free from restrictions of rigid common sense and social norms, changes the way of thinking of those around him. They can recall a time when they, too, were engrossed in something they loved.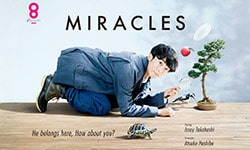 Drama Series Caseworker's Diary
Constitutional Rights, The Minimum Standard of Wholesome and Cultured Living
Cast

Riho Yoshioka, Arata Iura, Rina Kawaei, Yuki Yamada, Kei Tanaka, Kenichi Endo
Emiru Yoshitsune, a naiive but warm hearted freshman civil servant, is happy to have found a stable job at a ward office. However, she is immediately assigned to the welfare department as a caseworker, having to look after 110 households in financial difficulties!This heartwarming drama follows Emiru as she struggles to understand and help those in need, giving them hope to move forward in their lives.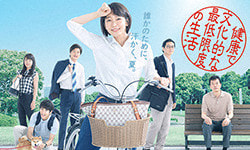 Drama Series SIGNAL
Cast

Kentaro Sakaguchi, Kazuki Kitamura, Michiko Kichise, Atsuro Watabe
Two detectives from the past and the present, connected by a mysterious radio, take on a long unsolved murder case!
Kento is a police officer who has mastered the art of profiling. When he was a boy, he witnessed a mysterious woman kidnap a little girl who was then murdered, and although he informed the police, no one took him seriously. Fifteen years later, the case has gone cold, and the statute of limitations is about to run out. Just then, Kento happens to hear a voice coming from an abandoned radio. It is the voice of a detective who had been investigating the case, and as they continue to communicate, Kento realizes that the detective is from the past. Although it sounds incredible, the detective gives Kento a lead, and with this signal from the past, they work together to solve the case.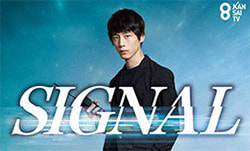 Drama Series FINAL CUT
Cast

Kazuya Kamenashi, Naohito Fujiki, Chiaki Kuriyama
In an influential TV show, Keisuke Nakamura's mother was wrongly accused of the murder of a young girl. The subsequent media frenzy and social bashing drove her to suicide. 12 years on, Keisuke is determined to get revenge over the MC and TV staff of the program, and two beautiful sisters who hold the key to the truth behind the murder. Hiding his identity, he closes in on his targets with a damning "Final Cut" to manipulate them and achieve his goal.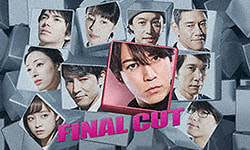 Drama Series School Counselor
Cast

Mao Inoue, Mitsuhiro Oikawa, Asuka Kudo, Yukie Nakama
Hinata Aizawa, a high school counselor, tries to find the truth behind a student's sudden and mysterious death. The day before he died, the boy had confessed his love for Hinata. What drove him to his death? As the search for reasons unfolds, the mystery behind the boy's deep and dark suffering deepens…Was there bullying at school? What about his "toxic" mother or his other disturbing relationships? Through her struggles can Hinata find what really matters in life, and can she find the right formula for child-parent relations?
Drama Series Fugitive Boys
Cast

Masataka Kubota, Mei Nagano, Mackenyu Arata, Asami Mizukawa, Shohei Miura, Arata Furuta
To get revenge on the high school gangsters who beat up their friend, four youths play a prank on the school next door. But the scheme goes horribly wrong and the school ends up being blown up and swallowed in a sea of flames. The youths suddenly become suspects of a terrible crime!They each decide to run away from this reality. But they are hounded by the police and teachers, threatened by high school bullies and torn apart from their friends and the ones they love. And all the time, they are haunted with guilt. The fugitive boys go on a non-stop journey of twists and turns to atonement.
Drama Series CRISIS -Special Security Squad-
Cast

Shun Oguri, Hidetoshi Nishijima

Concept and Script

Kazuki Kaneshiro
Two amazing men take on unbelievable terror forces that shake the nation! Shun Oguri and Hidetoshi Nishijima, two of Japan's best leading actors, co-star for the first time in a commercial drama series. As members of the highly trained Special Security Squad, they tackle seemingly impossible missions to save the nation!Terrorists, politicians, cults, military spies…their enemies are greater threats than can be imagined. Master storyteller Kazuki Kaneshiro keeps the audience on the edge with non-stop action and twists and turns.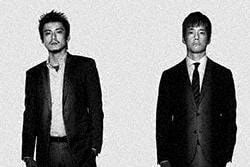 Drama Series WAR OF LIE
Cast

Tsuyoshi Kusanagi, Naohito Fujiki, Kiko Mizuhara, Mizuki Yamamoto, Ken Yasuda, Masachika Ichimura
Tsuyoshi Kusanagi stars as Koichi, a ruthless con man in this gripping drama of fierce revenge!
When only 9 years old, Koichi's mother and brother were murdered, and his father was killed and framed as the culprit. Koichi saw the real murderer and tried to tell the authorities, but no one believed him and he was labeled a liar.
30 years on, Koichi has become a professional liar. He moves to Thailand with a false name and profile and meets the murderer he saw as a child. Bent on revenge, he returns to Japan to find the truth about his family's death, and starts his deadly plan to expose and erase the real murderer. However a cutthroat battle with a huge force unfolds…will he be able to get his vengeance?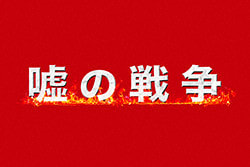 Drama Series Medical Team Lady da Vinci's Diagnosis
Cast

Yo Yoshida, Saki Aibu, Riho Yoshioka, Katsunori Takahashi, Ran Ito
An exciting new medical mystery drama from the creators of "Team Batista!" This special medical team is the final hope for otherwise "incurable" patients. Yo Yoshida stars as Shiho Tachibana, who leads the diagnostic analysis team as they fight to cure patients with mysterious symptoms. How can they find the clues to save their patients?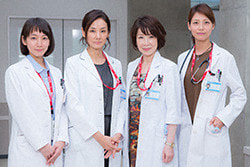 Drama Series Atypical crime investigator, Hinako Todo
Cast

Haru, You Yokoyama, Jun Kaname, Mieko Harada, Atsuro Watabe
Mystery leads to further mysteries in this summer's chilling crime suspense! Haru stars as Hinako Todo, a freshman detective with an incredible memory and unstoppable curiosity. She carries a can of seven spices with the words " Go, Hinako, go!" written by her late mother, and has a strange habit of sprinkling it on everything. Even at gruesome crime scenes, she is strong-hearted and determined. Her motivation: to find the fine line that separates normal people from murderers. As she tackles bizarre and horrific crimes with her team, she finds her destiny begins to change…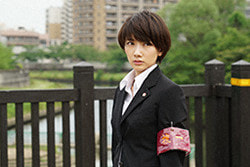 Drama Series My Dangerous Wife
Cast

Hideaki Ito, Yoshino Kimura, Saki Aibu
Successful cafe owner Kohei Mochizuki and his wealthy wife, Maria seem like the perfect couple. But in reality, their marriage has disintegrated: Kohei senses that Maria is concealing her real feelings, and is stifled by her possessiveness. Together with his mistress, he schemes to murder her. However, on the day of their plan, Maria is kidnapped and the culprit demands a huge ransom. As this psychological thriller unfolds, Kohei becomes trapped in a web of mystery, and the terrifying reality of Maria gradually comes to light…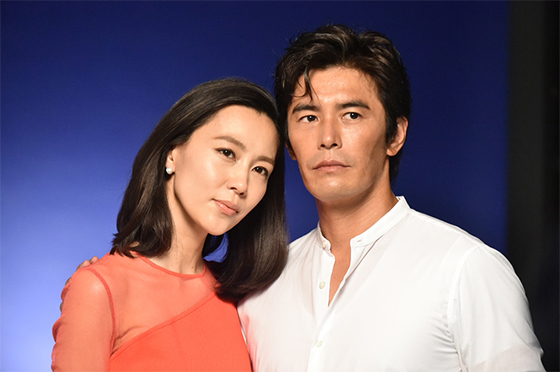 Drama Series Let Me Call You Father-in-Law
Cast

Kenichi Endo, Atsuro Watabe, Misako Renbutsu
What if your daughter's boyfriend was the same age as you!?
Tamotsu Daidoji, age 51 and single, is a manager at a small trading company. An honest and hardworking man, he has been married to his job, with no time to meet other women. Then, destiny leads him to Miran Hanazawa, who is 28 years younger than him but fills his heart with happiness. They fall in love and plan to marry. However, when Miran's father Kiichiro Hanazawa, an elite businessman with the perfect family and also 51 finds out that his prospective son in- law is the same age as him, he is absolutely furious! So starts the fierce but funny battle between the prospective "father in law" and "son-in-law"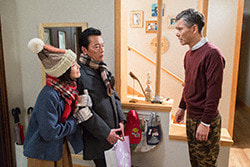 Drama Series siren
Cast

Tori Matsuzaka, Fumino Kimura, Nanao
Blending suspense, action and romance, "siren" is a gripping, emotionally charged romantic suspense story that draws the audience into a web of intrigue and danger!
Based on the popular comic series by Sayaka Yamazaki, the story follows Shinobu Satomi (Tori Matsuzaka) and Yuki Inokuma (Fumino Kimura), detectives in the Mobile Investigation Unit of the Tokyo Metropolitan Police Department. The two are assigned as partners on the job and consider each other as rivals. However, once off the job, they are a couple, but keep their relationship secret. One day, while at the site where a dead body had been found, Shinobu and Yuki encounter a mysterious beautiful woman named Kara Tachibana. Soon, a series of bizarre crimes involving gruesome murders begin to occur, and strangely, Kara always appears at the crime scenes. Gradually, they become entwined in Kara's web of psychotic games….What will happen to Shinobu and Yuki? What is the truth behind the crimes? And what is Kara's real identity?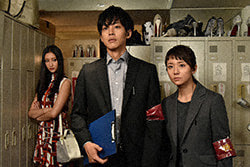 Drama Series HEAT
Cast

AKIRA, Chiaki Kuriyama, Ryuta Sato, Goro Inagaki
Tatsuya Ikegami, an elite real estate businessman, is plotting to start a huge city project in Sachioshi town. He joins the town's volunteer fire corps under a guise to gain information from the unsuspecting locals. Here he meets unique and passionate volunteer fire fighters led by Sakura Azumi, and professional fire fighters who are prepared to risk their lives for others. As the story unfolds, Ikegami begins to change from a profit monger to a town saving hero!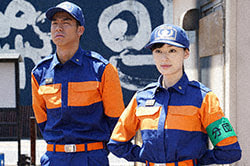 Drama Series Fight! Bookstore Girl
Cast

Mayu Watanabe (AKB48), Izumi Inamori, Yudai Chiba, Seiichi Tanabe
Times are tough for the "Pegasus Bookstore", with the rise of online bookstores and e-books. As is that's not enough, Riko and Aki who work at the store, are constantly battling each other. Riko, in her forties is stoic and takes pride in her work, while Aki, still in her twenties, is freespirited and strong willed.However, both share a love of books and in this fresh, funny drama they fight battles of work, love and life together!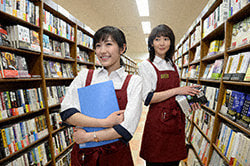 Drama Series War of Money
Cast

Tsuyoshi Kusanagi, Yuko Oshima, Fumino Kimura, Atsuro Watabe
Tomio Shiraishi, an elite stock trader's success story life suddenly crashes down around him, and he loses everything dear to him: his money, job and his fiancee, ending up penniless, debt-ridden and homeless. Vowing to take vengeance on those who tormented his family and himself, he becomes a money lender and starts to claw his way back up…In this riveting, thrilling drama, Shiraishi will not stop until he has taken back his love, money, his life…everything!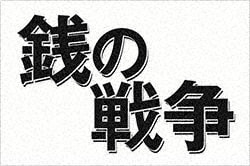 Drama Series Time Taxi
Cast

Yutaka Takenouchi

Script

BAKARHYTHM
Synopsis:
Life is full of choices, and regrets about those choices. Haven't you ever thought " If I could only turn back the clock ! " The "Time Taxi" can do just that! Yutaka Takenouchi stars as Edawakare, the driver of the mysterious vehicle that takes passengers to any point in their past that they wish to return to. For a fee, the passengers have a chance to start their lives over….Written by talented comedian BAKARHYTHM, each episode features different unique passengers in their search for a meaningful new life.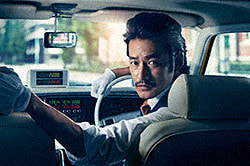 Drama Series GTO Great Teacher Onizuka
Cast

Akira, Manami Higa, Hitomi Kuroki
Synopsis:
"GTO" is back!! In this new series, Eikichi Onizuka a.k.a Great Teacher Onizuka returns to his alma mater by the sea, Shonan, to teach yet another class of problem prone students! This time he tackles very real problems faced in high schools today- student pregnancy, stalkers, and violent bullying. Here we find out more about the real Onizuka; why he always puts friends first, and why he is so passionate to teach the students the importance of life.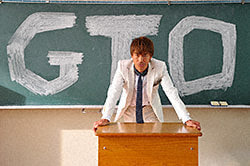 Drama Series HE SWEATSHOP PRESIDENT
Cast

Ikki Sawamura, Meisa Kuroki, Ryoko Kuninaka, Mugi Kadowaki
Synopsis:
Yukio Mitamura is the president and "dictator" of a hugely successful fashion business. Arrogant and lofty, he puts his company's profits first and foremost and doesn't care how many extra hours his staff put in (without pay!) "Employees are like pens- they are useful only while they work well" he says. His world starts to change when he starts taking a management course at university and meets students and professors with a completely different mindset. Is his company actually a sweatshop!? Are the principles he built his company on out of date? And can he change the way he runs his business?
Drama Series TEAM BATISTA 4 THE RADEN LABYRINTH
Cast

Atsushi Ito, Toru Nakamura, Chiaki Kuriyama, Miki Mizuno, Toshiro Yanagiba
Synopsis:
Kohei Taguchi and Keisuke Shiratori return! This time the stage is set in a terminal care hospital, and the mysterious Sakuranomiya family that is in charge of the patients' "death". A radiation doctor disappears carrying with him a certain CT scan image. What did the doctor want to reveal? What was in the CT scan images? And what is the "secret" that the proud Sakuranomiya family, bound by tight loyalty, wants to hide so desperately? The mystery unravels in twists and turns as the medical duo, Taguchi and Shiratori face their final medical battle.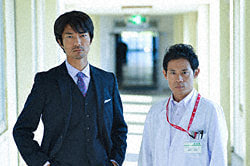 THE FORTUNE TELLING SHOP, ONMYOYA
Cast

Ryo Nishikido, Kana Kurashina, Yuri Chinen (Hey! Say! JUMP), Ryotaro Sugi
Synopsis:
Ryo Nishikido plays Shomei Abeno, an ex gigolo who decides to open a fortune telling shop. He has no spiritual powers at all, but looking very odd in a traditional costume of 1000 years ago, he tricks people into thinking he is a real Onmyoji (fortune teller) His clients' worries are varied and as unique as his character: " My noodle shop is cursed so no customers come anymore- please lift the curse" "My father is acting very strange- I think he has been possessed by a fox spirit". Using his charm and perception, he solves everyone's problems as if by magic! This completely new mystery drama is sure to cast a spell on you!
STARMAN - A LOVE STORY
Cast

Ryoko Hirosue, Sota Fukushi
Synopsis:
Starring Ryoko Hirosue as a single mother of three boys, in this fantastical tale Hirosue falls in love with a mysteriously handsome young man who has lost his memory. Sawako (Hirosue) calls him Hoshio (Starman) and convinces him he is her husband, and the five of them start living together. Directed by Yukihiko Tsutsumi, director of "20th Century Boys", and screenplay by Yoshikazu Okada.
GHOSTLY GIRL
Cast

Shingo Katori, Anne, Atsuko Maeda, Hiromitsu Kitayama (Kis-My-Ft2), Masahiro Takashima, Miki Maya
Synopsis:
A junior high school teacher who has lost his passion for teaching and a ghost who has lost her way to heaven make a strange couple, but together they tackle all kinds of problems at school. Not the average school drama- Ghostly Girl is a heartwarming love comedy that's out of this world!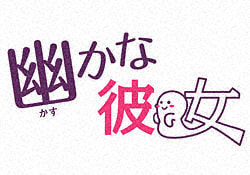 SAKI
Cast

Yukie Nakama, Shohei Miura, Yuki Uchida, Masanobu Takashima
Synopsis:
A gripping suspense about a dangerously beautiful woman, Saki. Saki is the perfect woman. A pediatrics nurse, she is gentle, kind and loving to her patients. Beautiful, charming and a great cook, she is the ideal woman for men. But all those who have fallen for her, find themselves on the road to devastation. Is there a line between a "saintly" and a "deadly" woman?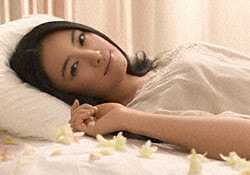 Going Home
Cast

Hiroshi Abe, Tomoko Yamaguchi, Aoi Miyazaki, Toshiyuki Nishida

Director, Scenario

Hirokazu Koreeda, highly acclaimed director of movies "Maborosi" (Winner of the 1995 Golden Osella Award, Venice Film Festival ) and "Nobody Knows"( Best actor, Festival de Cannes 2004). This is the first TV drama series he has written and directed.
Synopsis:
Ryota is a commercials producer who puts work before his family. Suddenly his father falls ill, and as Ryota learns more about his father, strange events happen around him, and his feelings for his family and those around him start to change for the better. Going My Home is a heartwarming, comical drama about love, home and the Japanese family.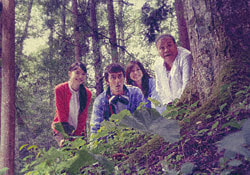 GTO Great Teacher Onizuka
Cast

Akira, Miori Takimoto, Hitomi Kuroki
Synopsis:
Based on the hugely popular manga "GTO", this drama series depicts Eikichi Onizuka a.k.a Great Teacher Onizuka, an ex-motorcycle gang leader turned high school teacher, as he teaches his students with passion albeit very unconventional methods! With his motto of putting the students first - he wins over his students and fellow teachers.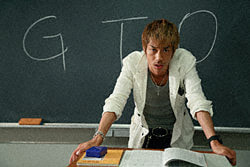 Becoming a Doctor at Age 37
Cast

Tsuyoshi Kusanagi, Asami Mizukawa, Mimura, Ken Matsudaira
Synopsis:
Yuta Konno is a medical intern at a renowned hospital. A certain event leads him to give up his job at a major company and enroll into medical school in the hope of saving those most in need of treatment. At last, at 37, he becomes an intern, but his idealistic views on medical care cause friction with his seniors and colleagues.
HUNGRY
Cast

Osamu Mukai, Miori Takimoto, Goro Inagaki
Synopsis:
Eisuke Yamate, a rock band bassist, has to take over his family's French restaurant after his mother's sudden death. He has natural talent as a chef, but his stubbornness and unfriendliness are the cause of endless quarrels. Even in the face of business difficulties and interferences from a rival restaurant, Eisuke and his former bandmates do their best to make the restaurant a success.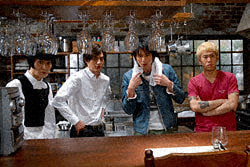 Non Serial Drama AUTUMN AT THE POPLAR HOUSE
Cast

Mitsuki Tanimura, Kanon Tani, Kyoko Enami, Yoko Moriguchi
Synopsis:
A wife who has lost her husband. A child who has lost her father. Both are struggling to come to terms with the heartbreaking pain of loss. What would you tell your loved ones if there was a way to contact them in heaven? How could you keep them living in your heart, and yet be able to overcome the sadness? An unlikely answer comes in the form of the old lady at Poplar House, who offers to deliver letters to the child's father. This heartwarming drama is a fantastical tale that portrays the loving bonds between family and friends.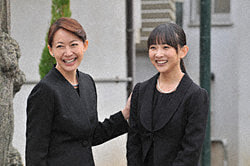 Non Serial Drama LESSONS
Cast

An Suzuki, Ayaka Tasaki, Yuki Saito, Ren Osugi
Synopsis:
Relationships have become brittle, even in the most central part of society; our families. This is the story of Marie, a university student who was brought up by her father, and Riko, a young girl she tutors. Riko's mother is an adult child; an adult from a dysfunctional family who is unable to adapt to society. The two girls build a strong friendship, sharing their mutual pain in longing for motherly love. Sensitive, tender and heart-wrenching at times, this story searches for the answer to the meaning of family love in these complex times.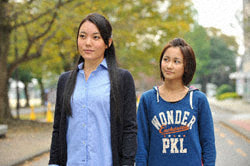 Variety
Talk shows, infotainment and comedy!
Kansai TV continues to create popular variety programs of all genres.
Comedy, talk shows and gourmet shows are given new twists for all the family to enjoy. Talk shows such as "Kaiketsu! Emi Channel", "Marco Polori" and "Janiben" are Kansai favorites with the lively spirit and machine gun talk typical in the Kansai area. Network variety program "DOYO WA NANISURU!?" is a refreshing start to the weekend, and "TOKORO JAPAN " is a fun and intellectual show that uncovers mysteries behind Japan's unique food, culture and history. And we host the annual R-1 contest - a fiery competition to decide the best single comedian in Japan!
TOKORO JAPAN
Airs

Tuesdays 9pm

MC

George Tokoro
Musician and television personality George Tokoro selects topics that are uniquely Japanese, and with the help of experts, uncovers the mysteries or unknown aspects of each topic. This is a fun and intellectual variety show that examines the country's food, history, science, geography and culture from a point of view like no other.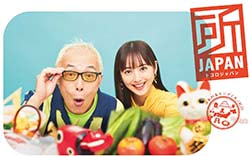 HANADAI CHIDORI
Airs

Tuesdays 10pm

MC

Hanamaru Daikichi, Chidori
Non-stop fun with our favorite comedy duos- Hanamaru Daikichi and Chidori. A comedy variety show you'll want to share with your friends!
DOYO WA NANISURU!? (WHAT'LL WE DO ON SATURDAY!?)
Airs

Saturdays 8:30am

MC

Ryota Yamasato, Natsumi Uga
A fresh and fun entertainment show packed with information on the latest trends in destinations, fashion and goods. Quick tips on cooking, health and beauty and great suggestions for a short trip! Get ready for a wonderful weekend!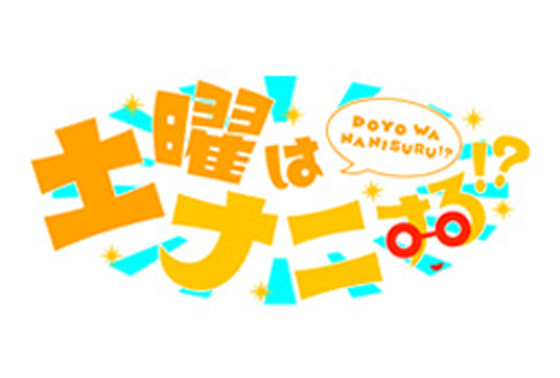 YOI-DON! (READY-GO!)
Airs

Monday to Friday 9:50am to 11:15am
The most popular morning show in the Kansai area, Yoi-Don! zooms in on the colorful townscapes and characters of people in Kansai. The program designates unique individuals as "Living National Treasures", visits factories of traditional favorite foods and reveals eateries recommended by food professionals and celebrities!
News
Kansai TV is part of the Fuji News Network (FNN) and in conjunction with the 28 affiliated network stations and 11 overseas bureaus, is a leading company in broadcasting reliable, fast and in-depth news.
"News Runner"
Airs

Monday to Friday 4:45pm to 7:00pm

Main Caster

Shohei Niimi

Caster

Julia Usuda, Moena Takegami, Ryuto Sakamoto
"News Runner" is the Kansai region's freshest news, infotainment and sports program providing up to the minute nationwide and local news, in-depth features and heartwarming stories closing in on the unique people of Kansai. Main caster Shohei Niimi is the youngest MC to lead the evening news in Kansai, and his energy and vitality keep him chasing the latest news!A lively array of commentators gives multi-dimensional views on the latest current affairs, trends and events.

Documentaries
Since its foundation in 1958, Kansai TV has produced numerous documentaries on various themes. From 1982 we produced documentaries focusing on our Kansai region, and from 2001, under our Program title " The Documentary", we continue to record the lives of those living in "these times"
Award Winning
Programmes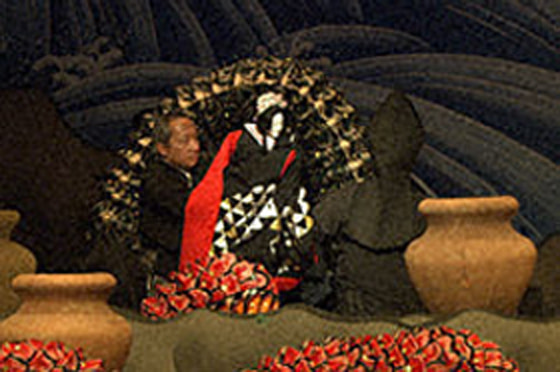 2020.12.20

"Tengaramon" Tomoatsu Godai

2020.10.3

Tadao Ando – Words for the Next Generation 4K (BS Fuji & BS Fuji 4K)
More Detail

2020.09.29

Schools in Summer in Covid-19 -Looking for Answers

2020.08.01

Tadao Ando – Words for the Next Generation

2020.06.01

How Covid-19 Changed our Local Medical Services

2020.03.30

Kids out of School but with Extraordinary Talent -Taking the Bumpy Road

2020.02.24

Living in the "Minami" district of Osaka - Delinquents Find a Unique Shelter

2019.11.27

"Damages to Life" The Story of a Hansen Disease Patients' Family

2019.11.12

Justice on Trial- Reexamining Shaken Baby Syndrome

2019.09.27

Together to the End~ A Hospice in the Breeze~

2019.07.12

A Life Stolen~ Hansen Disease Patients' Families' Recovery from "Damages to Life"

2019.05.17

A Slip of the Tongue~ "Verbally Abusive" Mayor's Landslide Victory

2019.03.15

The Unseen Thorn- The Struggles of Asbestos Victims

2019.03.01

It was Difficult to Die an Ideal Death

2018.12.14

"Illegally Occupied "Secret Base- Kyoto University Yoshida Dormitory

2018.11.25

Family- We have Two Mothers

2018.11.08

Two sides of Justice- Shaken Baby Syndrome

2018.07.08

The Struggles and the Dreams of Foreign Care Workers in Japan

2018.03.25

Mariia and Fukushima

2017.11.29

My Untold Secret - The Tales of a Hansen's Disease Patients' Family

2017.10.25

Blown by the Wind of Hope - Behind the Scenes General Election 2017

2017.08.20

Becoming Family - Myogamura and You in the Night Sky

2017.07.09

Lives of Confinement - The Families of Hansen's Disease Patients Begin to Recount their Stories

2017.03.29

The Door to our Dreams- Teacher's Assignments are the Key

2017.02.26

From Son to Father- The Passion of a Third Generation Rakugo Artist

2017.01.29

Confronting Discrimination ~ Repercussions of the Disabled Facility Massacre

2016.11.23

Brothers- Manchuria and the River of Memories

2016.09.11

Mountain NEETS

2016.08.31

The River of Nostalgia

2016.05.29

"Osaka, a City of Happy Children" ?
8 Years on from Osaka's Education Reform

2016.03.13

The Reality of Stomach Cancer Screening

2016.02.14

Seeds of Dreams on Internet Radio

2015.12.13

Seeking Utamaro - The Printer from Kyoto and Ukiyo-e in Paris

2015.11.27

War Heroes

2015.09.24

Living out each Tiny Life in the NICU

2015.09.19

Empathy as Therapy- Bringing New Hope to Dementia Caregivi

2015.08.15

War Heroes – Forgotten Soldiers

2015.03.08

Passing on our Memories- A Father and his Sons' 20 Years from The Great Hanshin Earthquake

2015.01.17

The Faded Pheonix- Public Restoration Housing 20 Years from the Great Earthquake

2014.11.22

Bunraku- Soul of the Art

2014.09.27

The Songs of War- Their Message to us 70 Years on

2014.06.07

A Lifetime of Learning - the Final Performance of a Bunraku Living National Treasure

2014.03.22

Why Young Mothers are Giving Birth without Medical Check-ups

2014.03.02

My Husband ~ a 90 Year old Doctor and Radio Personality

2014.01.26

Finding a Voice for the Unheard- Community social workers and their mission

2013.11.14

Touch the World- and see more!

2013.05.11

Time to say Goodbye – Chimpanzees and Researchers and their 14 Years as a "Family"

2013.05.05

School for Everyone

2013.03.24

Unable to Reach the Starting Line – the Silenced Voices of Road Accident Victims

2013.01.19

Crossing the Borderlines – The Challenge of Korea International School

2012.10.14

On the Long Road Toward the Dream- Bunraku and the Apprentices of Living National Treasures

2012.11.16

Keeping a Brave Face- Kii-Katsuura Town a Year after the Devastating Typhoon No.12

2012.08.04

The Sailors' War – How Commercial Ships were Conscripted to the Second World War

2012.05.19

The Fate of Bunraku- a World Heritage on the Brink of Extinction

2012.03.10

A Faraway Homeland- from Minami-Soma to Kobe ~ Following the Year of a Family from Fukushima
Sports
Kansai TV covers and broadcasts sporting events held in and around the Kansai area. In particular we broadcast horse-racing live nationwide through the Fuji TV Network, bringing the excitement of Kansai races to screens throughout Japan.
Kansai TV also covers baseball, golf tournaments, volleyball and soccer matches, rallying on the home teams with live broadcasts. We hold the annual Osaka Women's Marathon, an international marathon where many dramatic races have been run. First held in 1982, this marathon is known for its scenic course that runs through Osaka Castle.
We have extensive experience in producing fascinating sports documentaries closely following major athletes, and also lively sports entertainment programs featuring sports players. Kansai TV continues to support our great sports culture here in the Kansai region!