Cultural delegation from Guangdong visits Kansai TV
Media Release
Released:
A cultural delegation, comprising of senior officials from Guangdong province of China, senior executives from mainstream newspaper and television institutions of Guangdong, paid a visit to Kansai TV Station on June 11th. Keiichi Miyagawa, Senior Executive Managing Director of Kansai TV, Hideyuki Oba, Executive Director of Kansai TV, along with other administrative personnel met with the delegation.
Keiichi Miyagawa delivered a speech to welcome the delegation. He said that China and Japan are neighboring countries with history of thousands of years of economic relation, possess the natural advantage of cooperation. He hoped that Kansai TV and Guangdong Radio and Television could enhance cooperation in the future.
Fu Hua, Director General of the Publicity Department of the CPC Guangdong Provincial Committee, also head of the cultural delegation, said that Guangdong is actively advancing the construction of the Guangdong-Hong Kong-Macao Greater Bay Area, which will bring unprecedented opportunities to media organizations. He welcomed Kansai TV to engage in media activities in the Greater Bay Area, and deepen cooperation with Guangdong Radio and Television.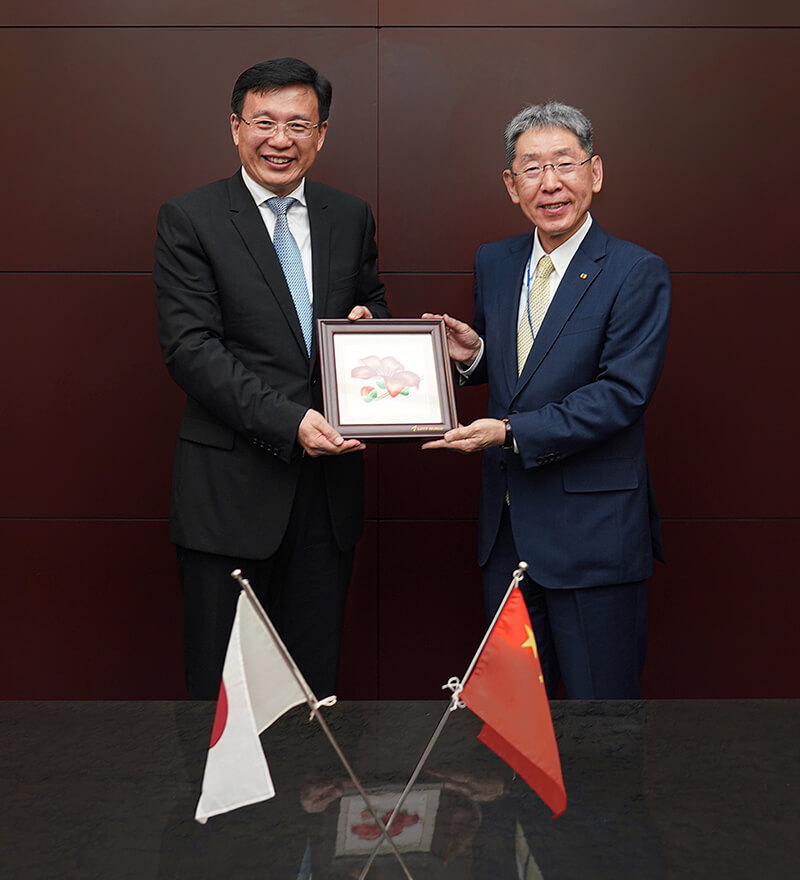 The cultural delegation then toured around Kansai Television, visiting its news facilities, and inspecting its 8K program and 4K editing.
The Chinese media plays an important role in the Chinese economic reform process. It is a key source of information about international expertise and capability for many Chinese decision-makers and those in the growing enterprise sector.