Quiz Pong
Game show / 2022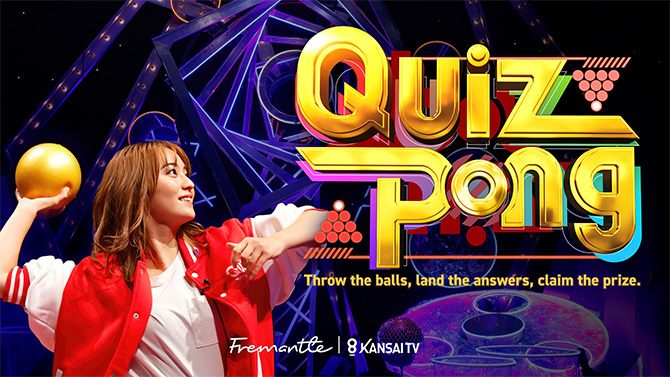 Quiz Pong is a fast-paced game show where teams compete against each other in a fun tournament testing their mental, physical, and strategy skills.
The teams go head-to-head by throwing balls into moving baskets, on an iconic supersized set and answering general knowledge questions to score points. The harder the basket is to reach the more difficult the question inside the basket will be for their opponent. One player is the thrower while the player from the opposite team answer questions. The thrower must be strategic and throw the ball into higher level baskets for their opponent to answer difficult questions, and if they get the question wrong the thrower's team is awarded the point. After battling through two rounds, the winning teams compete in the exciting grand finale for a prize.

*Fremantle own worldwide distribution right of this format.
Details
| | |
| --- | --- |
| Genre | Game show |
| OA Date | December, 2022 |
| Episode/Duaration | 2eps x 30min. |
| Credit | ©Kansai TV |