Swan the Fool
Drama / 2007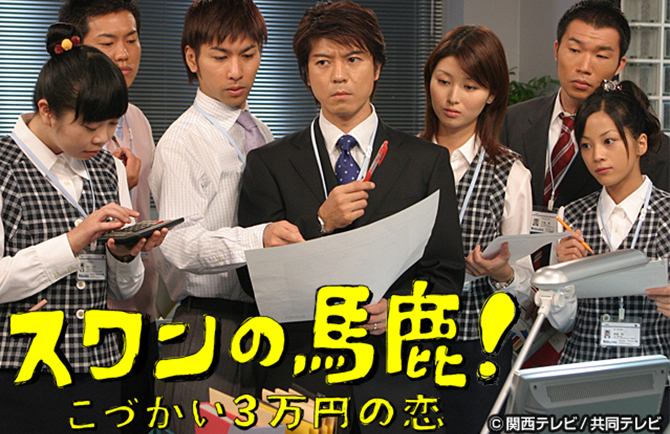 Daisuke Suwano (Takaya Kamikawa), age 40, is a deputy sales manager at a leading stationery company. In his private life, he got married to a beautiful coworker ten years ago, and has a cute daughter. His life seems to be a satisfactory one, but in fact his allowance is just three hundred dollars a month, even less than his subordinates. Still, he is struggling to be cool, mature and respectable with his little money, just like graceful swans paddling their legs under the water.This is the funny as well as bittersweet story of men.
Details
Genre
drama, comedy, family, human
O.A DATE & TIME
Oct. 16, 2007 - Dec. 18, 2007
Tuesday: 22:00-22:54
Episodes / Duration
10 episodes
#1: 64min.
#2-10: 54min.
Credit
©KANSAI TV
KYODO TELEVISION, LTD.
Cast
Takaya KAMIKAWA(上川 隆也)
Gekidan Hitori (劇団 ひとり)
Zen KAJIHARA (梶原 善)