Starman -A Love Story
Drama / 2013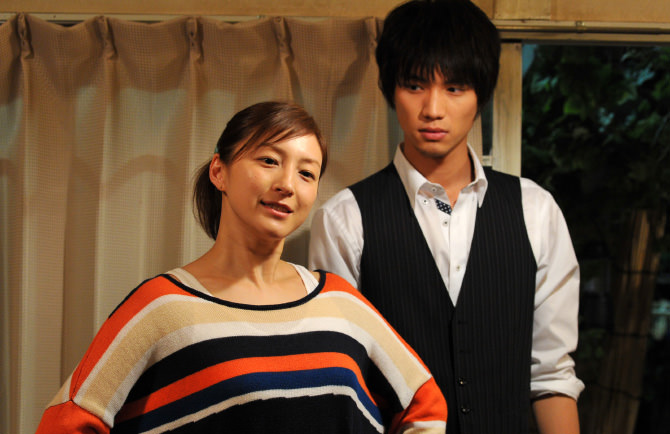 Sawako's husband ran out on her, leaving her to raise their three sons alone. One day, she encounters a dying young man and falls in love at first sight. Taking advantage of his amnesia, Sawako names him "Hoshio" and invites the young man into her home, convincing him that he's the father of her sons. True love slowly blossoms between Sawako and Hoshio, but he manifests a mysterious power from time to time. What happened in Hoshio's past? Who is he really?
This series could be considered a basic lighthearted, fun family drama, but it's one that portrays the joy and sadness that comes with falling in love, feelings with which all women can relate.
Details
Genre
romance, comedy, family, human
O.A DATE & TIME
Jul.9,2013- Sep.10,2013
Tuesday:22:00-22:54
Episodes / Duration
10 episodes
#1: 64 min.
#2-10: 54 min.
Credit
©KANSAI TV/ HoriPro Inc.
Cast
Ryoko HIROSUE(広末 涼子)
Sota FUKUSHI(福士 蒼汰)