Mr. Yoshio Kita -11 Days of the Most Unfortunate Man
Drama / 2008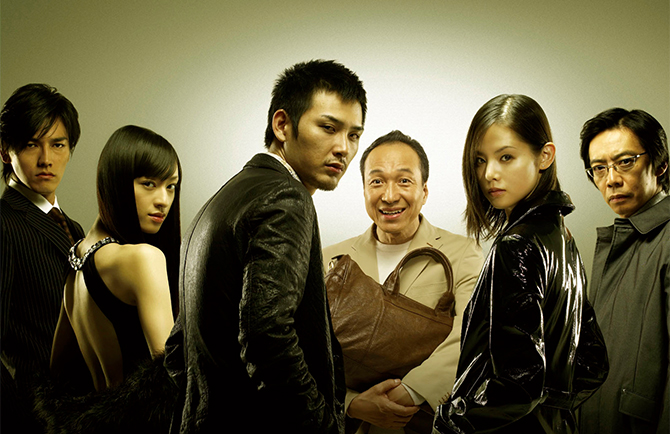 Yoshio Kita (Fumiyo Kohinata) is an ordinary middle-aged man. He divorced his wife eleven years ago and spends every day in solitude. He was too lonely to live on, so he decides to commit suicide in eleven days on the anniversary of his only friend Takao's death. Then he unexpectedly meets Heita Yashiro (Ryuhei Matsuda), who works as a scout for a cabaret club. Heita said to Yoshio that he will take care of him for the last eleven days of his life, but his real intention is to use Yoshio to get money.
A variety of events and troubles occur around Yoshio in his final eleven days, and Heita gradually comes to change his mind. Then they found that Yoshio's ex-wife Mizuho (Manami Konishi) and his only friend Takao were actually conspiring to kill Yoshio for insurance money!
Shocked by the fact, Yoshio tries to jump off a cliff, then Heita stopped him saying that he doesn't want Yoshio to die. Yoshio gets courage to keep living.
This is a human drama of regeneration as well as psychological suspense depicting the limited time of eleven days of a poor ordinary man.
Details
Genre
drama, comedy, human
O.A DATE & TIME
Jan. 8, 2008 – Mar. 18, 2008
Tuesday: 22:00 – 22:54
Episodes / Duration
11 episodes
#1: 64 min.
#2-11: 54 min.
Credit
©KANSAI TV
MEDIA MIX JAPAN CO., LTD
Cast
Fumiyo KOHINATA(小日向 文世)
Ryuhei MATSUDA(松田 龍平)
Manami KONISHI(小西 真奈美)
Chiaki KURIYAMA(栗山 千明)