Monster Parents
Drama / 2008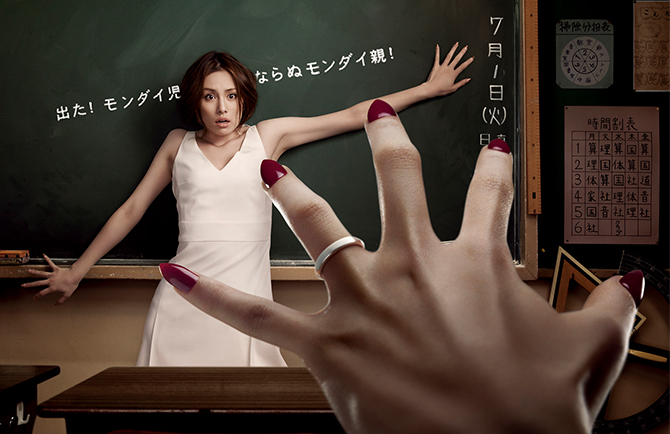 "Itsuki Takamura (Ryoko Yonekura) is the ace lawyer and the top earner of a major law firm. One day, she is assigned on a case requested by a school board, and learns about the existence of "Monster Parents" who make unreasonable demands to schools. They hurl abuse even at teachers like "What kind of teacher are you!?", "Quit now!"…Itsuki came to one of such schools where she was surprised, confused and feeling angry. This drama depicts how she is struggling against those Monster Parents and finds the problem not only as the field of education but as the current big problem of this country."
Details
Genre
drama, school, family
O.A DATE & TIME
Jul. 1, 2008 - Sep. 9, 2008
Tuesday: 22:00-22:54
Episodes / Duration
11 episodes
#1: 69min.
#2-11: 54min.
Credit
©KANSAI TV
KYODO TELEVISION, LTD.
Cast
Ryoko YONEKURA(米倉 涼子)
Yuta HIRAOKA (平岡 祐太)
Masao KUSAKARI (草刈 正雄)
Kuranosuke SASAKI (佐々木 蔵之介)