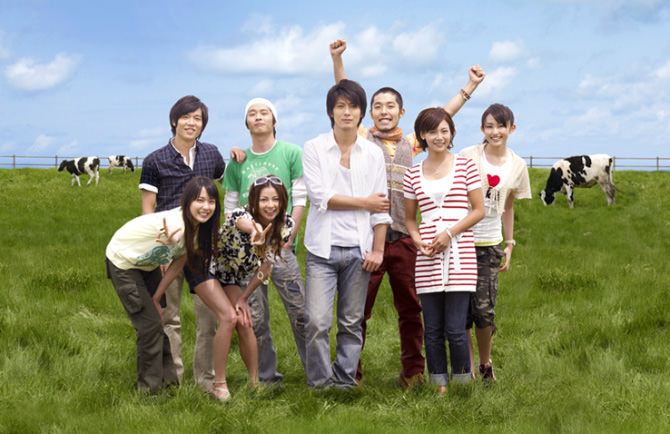 Students at an agricultural university are supposed to be the future farmers or at least to do something related to agriculture, but it's not like that in reality anymore.
But still they have to get enough credits to graduate, so here they are, 6 students coming from Tokyo to Hokkaido to take a 3-month training course.
Takashi is the most reluctant student who is actually from the farm they are at. Tohei, Ryota, Ayaka, Mihoko, and Kazumi have their own problems.
As they face the severe situation of the dairy farmers and go through tough experience, they gradually start appreciating the value of life and finding themselves.
Details
Genre
comedy, romance, based on novel
O.A DATE & TIME
Jul.3- Sep.11,2007
Tuesday:22:00-22:54
Episodes / Duration
11 episodes
#1:64min.
#2-11:54min.
Credit
©KANSAI TV
Cast
Tetsuji TAMAYAMA(玉山鉄二)
Keisuke KOIDE(小出恵介)
Erika Toda(戸田恵梨香)
Shidou NAKAMURA(中村獅童)