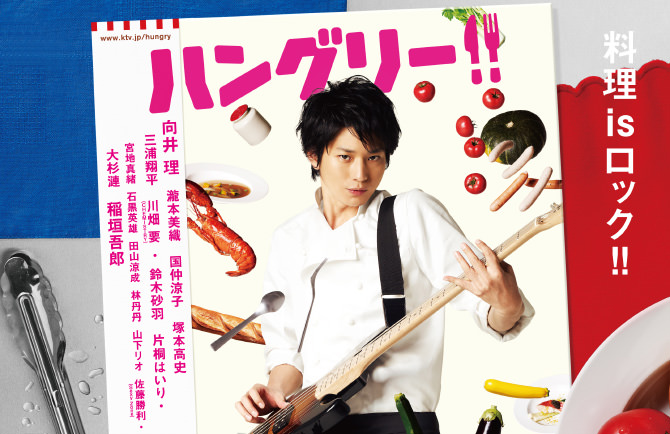 Eisuke, the bassist of a rock band, decides to take over his family's French restaurant after his mother dies suddenly. Eisuke's culinary talent is outstanding, but his stubborn, unfriendly streak frequently leads him to spew venom. Even while stricken with the anxiety of managing a business and fending off the interference of a rival restaurant, Eisuke and his former bandmates make every effort to turn the restaurant into a success.
All kinds of French cuisine appear here, making viewers hungry just by watching. In fact, the food is so good, it may lead to a girl's heart through her stomach. The delicious mix of food, music, and romance make this an extremely charming show.
Details
Genre
drama, comedy, human
O.A DATE & TIME
Jan.10,2012- Mar.20,2012
Tuesday:22:00-22:54
Episodes / Duration
11 episodes
#1:69min.
#2-10:54min.
#11:64min.
Credit
©KANSAI TV/ HoriPro Inc.
Cast
Osamu MUKAI(向井理)
Miori TAKIMOTO(瀧本美織)
Shohei MIURA(三浦翔平)
Goro INAGAKI(稲垣吾郎:SMAP)