Guilty -The Woman under Contract with the Devil
ギルティ 悪魔と契約した女
Drama / 2010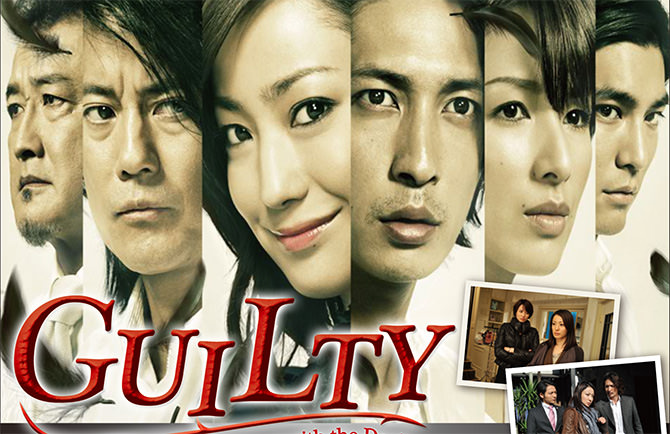 One man had just killed himself, jumping from an office building. As a confused group of onlookers tried to figure out what had happened, one woman, with a dog, quietly walked away from the scene. Her name is Meiko. 15 years earlier, she was convicted of a crime she did not commit, and was given a 13-year sentence. While Meiko was in prison, her sister committed suicide. Her mother too, attempted suicide. Following her release, Meiko commences her investigation of the incident and takes revenge on sinners along the way.
Viewers will find themselves on the edge of their seats, as they watch this popular actress play the part of a cold, cruel, revengeful woman.
Details
Genre
drama, suspense, human, detective
O.A DATE & TIME
Oct. 12, 2010 - Dec. 21, 2010
Tuesday: 22:00-22:54
Episodes / Duration
11 episodes.
#1: 64 min.
#2 - 11: 54 min.
Credit
©KANSAI TV/ KYODO TELEVISION, LTD.
Cast
Miho Kanno (菅野美穂)
Hiroshi Tamaki (玉木宏)
Michiko Kichise (吉瀬美智子)
Toshiaki Karasawa (唐沢寿明)
Kotaro Yoshida(吉田鋼太郎)
Script Writer
Tomomi Okubo(大久保ともみ)
Yuki Hirano(平野悠希)