FLY! BOYS, FLY!
FLY!BOYS,FLY!僕たち、CAはじめました
Drama / 2019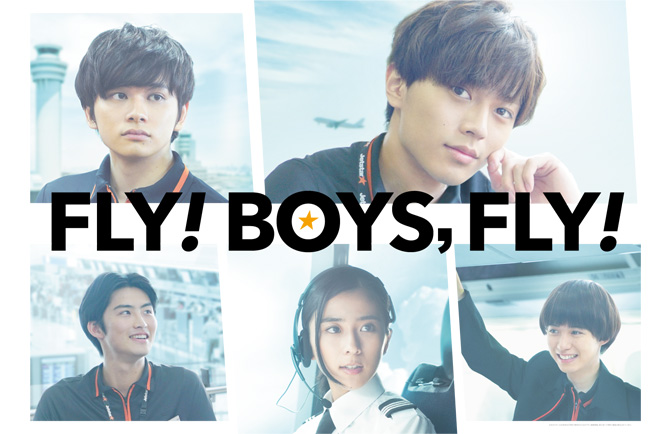 Chikara is a new trainee who have been aiming to become a cabin attendant (CA) since his childhood. He and fellow male crew members Yuichi, Shotaro and Kaoru were excited at the upcoming training. However, in addition to serving customers, CA's work was extensive, including in-flight cleaning and security checks. From the first day of the training, all three, except Kaoru, became nervous and ended up with bad performance.

In the meantime, Chikara comes across the training of Tsubasa, a candidate pilot whom he met by chance, and he was caught his eyes by her serious expression. Tsubasa was also challenged by the narrow gate of the female pilot, but she was struggled with not passing the examination of the copilot. However, having given encourage from Tsubasa's attitude, Chikara decided that he would not give up for his dream.

Two months later, Chikara and the three who became CAs finally try their first flight.
Details
| | |
| --- | --- |
| Genre | Drama |
| OA Date | September-24,2019 |
| Episodes / Duration | 1×108min |
| Remake | Available |
| Credit | ©KANSAI TV |
Cast
Ren Nagase(永瀬廉)
Takumi Kitamura(北村匠海)
Script Writer