Detective Yuri Rintaro
探偵・由利麟太郎
Drama / 2020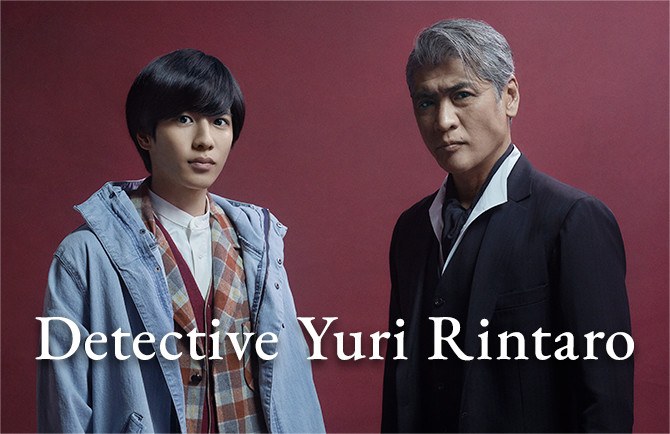 Yuri Rintaro (由利麟太郎), an ordinary gray-haired gentleman, is a calm and collected guy, who actually has a reputation as a "crime psychologist" in Kyoto, Japan. He used to be a head of Crime Squad of Serious Crime Investigation of Tokyo Metropolitan Police Department, but quit his job because of one special case and moved to Kyoto where he spent his younger days as a student. Now he is a crime psychologist as well as "consulting detective" even to the police.
Shunsuke Mitugi (三津木俊助)is an aspiring mystery writer who helps Yuri Rintaro to solve the crime misteries.
Based on the novels by prestigeous Japanese crime novelist Seishi Yokomizo (横溝正史), "Detective Yuri Rintaro" is a long-awaited drama series not only for mystery novel lovers but for all the drama lovers. Bizarre murder cases, solving misteries, complicated human relationship… the best buddy drama from ancient capital in Japan.
Details
Genre
Mystery, Human, Detective
OA Date and Time
June 16 – July, 2020
Tuesday: 21:00 – 21:54
Episodes / Duration
#1 - #5: 54 min. (tentative)
Credit
©Seishi Yokomizo
/KADOKAWA/ KANSAI TV
Cast
Koji Kikkawa (吉川晃司)
Jun Shison (志尊淳)
Based on the novel by
Seishi Yokomizo (横溝正史/KADOKAWA/柏書房)
Script Writer
Hirotoshi Kobyayashi (小林弘利)