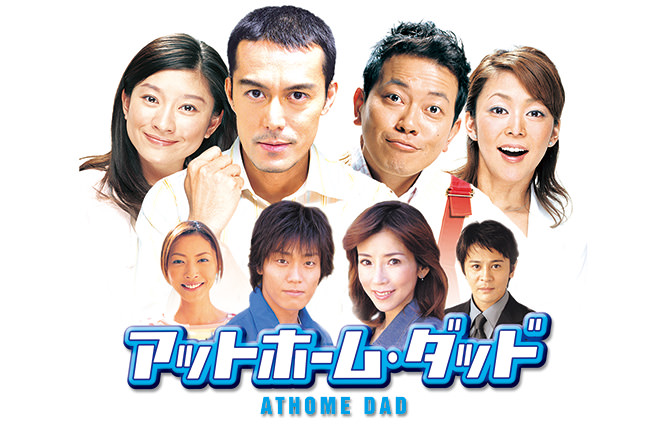 Kazuyuki, employed at a major advertising firm, is the breadwinner for his wife and daughter and has managed to fulfill his dream of owning his own house. Filled with pride and confidence, he's at the peak of his career as a working man.
Meanwhile his neighbor Yusuke is his complete opposite, as he is supported by his wife, who runs her own company, and who considers himself to be a professional "at-home dad." From Kazuyuki's perspective, such a househusband is an outrage, an existence who's not worthy of being called a man.
But then, one day, Kazuyuki is forced to quit his job at the company. His wife starts working to make their living for the time being, and Kazuyuki becomes a househusband in this major role-switch.
Needless to mention, he experiences one failure after another doing things he's never done before and his masculine pride is in tatters!
Details
Genre
comedy, family
O.A DATE & TIME
Apr. 13, 2004 - Jun. 29, 2004
Tuesday: 22:00 - 22:54
Episodes / Duration
12 episodes.
#1: 64 min.
#2-11: 54 min.
#12: 69 min.
Credit
©KANSAI TV/ MEDIA MIX JAPAN CO., LTD
Cast
Hiroshi Abe (阿部寛)
Hiroyuki Miyasako (宮迫博之)
Ryoko Shinohara (篠原涼子)
Script Writer